Warming up to Rewire 2019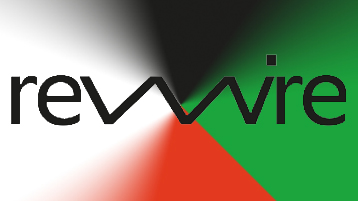 The yearly Rewire festival in Den Haag will take place from Friday 29 to Sunday 31 March. Rewire presents an adventurous programme with contemporary electronic music, neoclassical music, new jazz, experimental pop, sound art and multidisciplinary collaborations. This year the Concertzender will be paying a lot of attention to the festival again.

On Friday 18 January Contemporary Music did a special on Tim Hecker's early work. https://www.concertzender.nl/programma/contemporary_music_484134/ .

On Sunday Roel Janssen presented a special about the Rewire festival in Space Exposure. You can find the broadcast from Sunday 3 March here: https://www.concertzender.nl/programma/space_exposure_491547/
On Wednesday 13 March at 20:00 you can hear three recordings that were made during the Rewire festival in Den Haag in April 2018:
https://www.concertzender.nl/programma/theme_491912/
On Wednesday 20 March a second Rewire special will be aired during the Electronic Frequencies programme at 23:00.
https://www.concertzender.nl/programma/electronic_frequencies_494682/
And finally, X-Rated will feature a Rewire special at 21:00 on Sunday 24 March, where you will have a chance to win tickets to the festival. Keep a close eye on the Concertzender website, read the programme details and news items about Rewire 2019.
As a prelude this is a selection of the versatile events on offer during Rewire 2019 from 29 to 31 March. On Friday 29 March among others Actress + Young Paint, Gazelle Twin and Yves Tumor will perform in the main hall at 't Paard. At the Koninklijke Schouwburg a Tim Hecker concert will take place, featuring a special collaboration between Tim Hecker and the Konoyo Ensemble. This is an ensemble with traditional gagaku musicians, brought together especially for this occasion:
https://www.concertzender.nl/programma/contemporary_music_484134/

On Saturday 30 March, in the afternoon Diamanda Dramm will perform at the main hall of Korzo. A year ago, Diamanda Dramm received the Dutch Talent Award. When she was 13 years old, she opened the Holland Festival at the Concertgebouw with a performance of Raadsels by Louis Andriessen. And this year she will be performing at Rewire, playing together with a variety of adventurous, contemporary musicians.
Julia Holter, who caught people's eyes with the masterpiece 'Aviary' last year, will perform together with Tashi Wada at 't Paard on Saturday evening. William Basinski will be performing with Lawrence English in the Lutherse kerk. Listen to Basinski's concert which was broadcast live by the Concertzender on 23 November 2014 during Le Guess Who? in Utrecht.
https://www.concertzender.nl/programma/x-rated-236/

And of course, a lot of people are looking forward to Low at 't Paard at 22:00. The album 'Double Negative' which was released last year, topped a lot of the year-end lists of many enthusiasts of contemporary music in 2018.
The Concertzender will be recording at the festival every day. On Sunday 31 March we will be at het Koorenhuis. Among others Pierre Bastien will be performing there. Bastien will be premiering a new piece that has been made in cooperation with the Tomaga duo. Tomaga consists of Valentina Magaletti and Tom Relleen. Listen to a concert by Pierre Bastien previously recorded by the Concertzender:
http:// https://www.concertzender.nl/programma/concertzender-live-5133/

The festival will be concluded on Sunday at the Grote Kerk with a unique cooperation between Nicolas Jaar and a special group of guest musicians. This completely new piece was written by Jaar for piano, saxophone and electronica. The Concertzender hopes to be able to make recordings at this concert as well.

Apart from the large number of concerts there will also be various readings, workshops and films on show during all three of the festival days.

For more information and tickets please go to: rewirefestival.nl.

Concertzender at Rewire
In summary. We will focus on Rewire 2019 in the following programmes:
Friday 18 January: Contemporary Music; Tim Hecker special, 17:00.
Sunday 3 March: Space Exposure; 20:00.
Wednesday 13 March: Concertzender Live; live recordings from 2018.
Wednesday 20 March: Electronic Frequencies, 23:00.
Sunday 24 March: X-Rated, 21:00; with 2×2 competitions to win tickets. �