Weihnachtsoratorium by Savall in Bach ad Infinitum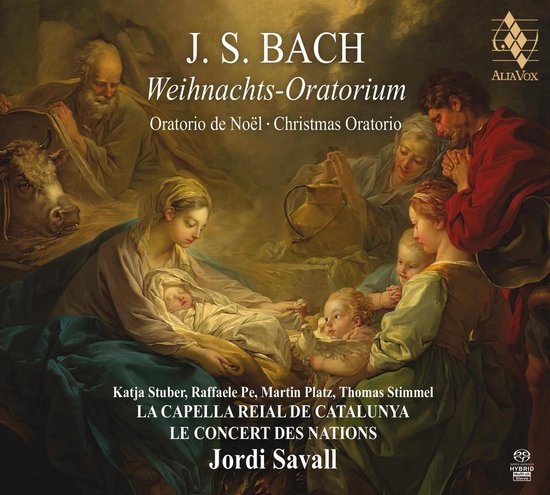 Some pieces of music are too good to be only heard once a year. Bach ad Infinitum has recovered from the Christmas festivities but continues in January with their in-depth analysis of the recent recording by Jordi Savall of the Weihnachtsoratorium by Johann Sebastian Bach.
Monday 4 January to Friday 8 January is the first 'Bachweek' of 2021 and on Thursday 7 January and Friday 8 January  you can listen to the recent recording by La Capella Reial de Catalunya and Le Concert des Nations led by the Catalan conductor and viol player Jordi Savall. Of course, the emphasis will be on the last couple of cantatas for the New Year.
Broadcasts:
Monday 4 January to Friday 8 January 13:00-14:00 CET
Monday 11 January to Friday 15 January 13:00-14:00 CET (repeats)
Here is a link to the broadcast of the Weihnachtsoratorium on 7 January.