Winter Solstice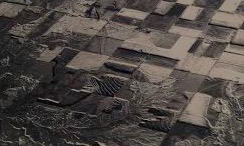 Four Sunday program makers are coming together on Saturday night 21st December.
Roel Janssen (Space Exposure), Harrold Roeland (Sensenta), Bob Rusche (X-Rated en X-Ray) and Peter van Cooten (DreamScenes) will be presenting during the longest winter night, from 21st to 22nd December, a night full of amazing experiences. You'll become aware of the beauty of darkness and hope that it will never be light again.

"Days may come and days may go
Over that good horizon again
And after we slide under
We dream our paradise
We dream all the dark away"
Fovea Hex – "We Dream All The Dark Away", 2017
Click here for the full playlist of this Winter Solstice.