With X-Rated to MBNT AMsterdam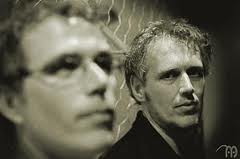 On Sunday 9 February (21:00-23:00), X-Rated continues its journey along the the venues that feature avant-garde, industrial, ambient and electronic music. This time you can win tickets to a nu-ambient and neo-classical event in Splendor Amsterdam.
This event takes place on 20 February and features concerts from Pieter Nooten, Lucas Stam, Kleefstra/Bakker/Kleefstra and Ron Boots.
Click here to go to the Splendor website for more information.