World Minerals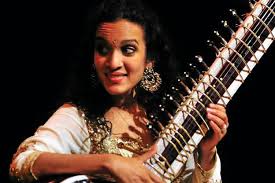 On Friday 10 January 22:00 you can listen to new CDs from Anoushka Shankar, Cigdem Aslan, Kayhan Kalhor and Erdal Erzincan.
We will be playing tracks from Traces of You, the latest CD from Anoushka Shankar, an album that has been produced by Nitin Sawhney.
Cigdem Aslan sings traditional songs on the CD Mortissa, songs that were sung in the cafés, wijnbars, and prisons of Piraeus, Thessaloniki, Istanbul and other ports.
The Iranian kamancheh player Kayhan Kalhor plays together with the Anatolian baglama player Erdal Erzincan on the CD Kula Kulluk.
This programme is repeated on Saturday 18 January from 23:00 – 24:00.
For more information see our programme guide