WurM IN WorM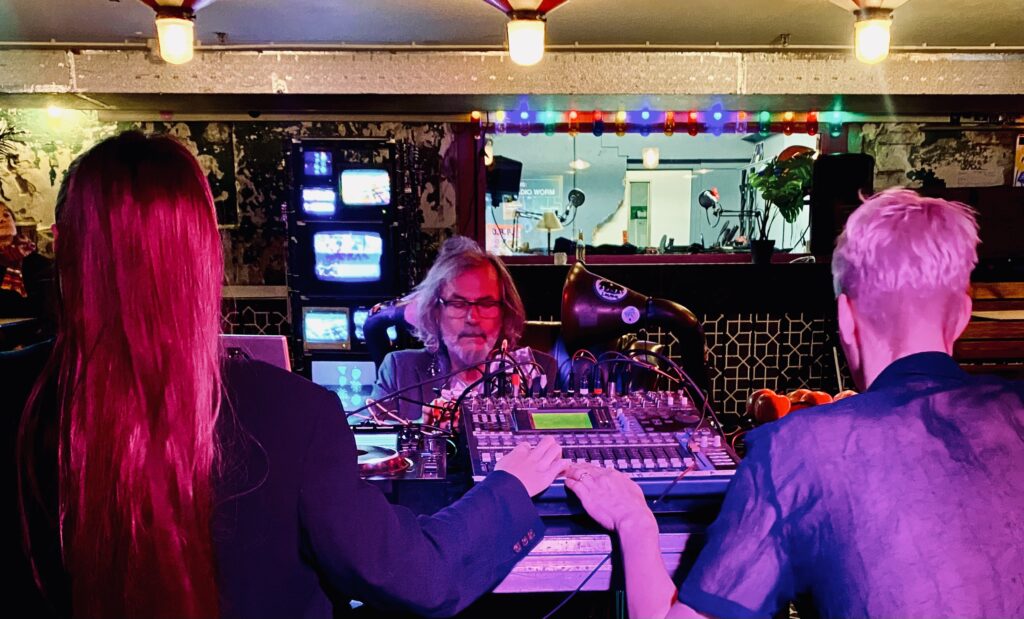 Dr. Klangendum on Sunday 10 July 24:00 CET features the première of the WORM/Concertzender radio-art production WurM IN WorM.
A first raw version of WurM IN WorM was presented during a live radio broadcast on May 29 from the Wunderbar in WORM in Rotterdam. A few days later, a second live radio presentation took place at Operator Radio, also in Rotterdam.
The sounds used in the productions were recorded during improvisations in Studio WORM in the last week of May 2022. These sounds were then mixed live and further developed during the live broadcasts which resulted in different compositions during each presentation. The radio art production in Dr. Klangendum consists of extracts from the previous live presentations and as such forms a third version of the WurM IN WorM composition.
Composers/musicians in residence:
Kamilė Rimkutė.
Ruben Verkuylen.
Hessel Veldman.
Contributing voices/composers/musicians:
Tisa Neza Herlec.
Hugo Lioret.
Puck Schot / Acidic Male.
Thomas Dudckewicz.
Marianna Muruyama.
Sound Bites by Saskia McCracken from her short story Sister/Worm.
Also an unknown/unpublished track by Enno Velthuys is wrapped in the WurM.
Click here to listen to the programme on demand.