Ziggo to stop analogue cable later this year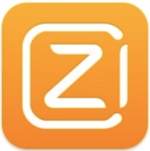 Are you a Ziggo customer who listens to the Concertzender using an analogue tuner? Unfortunately, Ziggo intends to end their analogue cable service later this year and you will now need to switch to an alternative. This news item lists the possibilities that are available to you.
Internet radio. An internet radio is a stand-alone device that can be connected to the internet via a wifi network or directly to the internet modem via a cable. They are available with built-in speakers or with a connection for your hi-fi.  Some internet radios also have an integrated DAB+ (digital ether) receiver. Take a look in  this online store for some examples. This store is offering a small discount to listeners of the Concertzender. Send a e-mail to the Concertzender for more information and the discount code.
Listen via digital television. Your can also listen to the Concertzender via your Ziggo digital television. We can be found on channel 819. We have noticed that the latest software from Ziggo makes it easier to listen to the radio in this way and it is even more enjoyable if your television has good speakers. However, it remains rather inconvenient, first switch the television on, then switch to channel 819, and then switch the television off again to save energy.
Digital cable radio. There is luckily also another alternative,  a digital cable radio van Quantis QE317. This is a small device that you connect to the television cable. This device finds all the radio channels and can be connected to your amplifier. This means that you can listen to the radio in the same way as with the analogue cable and do not need to switch on the television. We have tested it and are enthousiastic. TotaalTV has also tested it, click here for their findings. A further benefit is that the sound quality is much better that with the analogue cable. This device can be purchased from Ziggo for a reasonable price: 47,50 euro.
Special offer!
We want to keep our listeners and are therefore willing to provide telephone support if you need help with any of these options.  Send an e-mail to the Concertzender with your question and we will help you.
Are you already a 'Friend' of the Concertzender or do you want to become one? If so,  one of our technical staff is available to provide you with telephone support to help you choose and is also willing to visit you if needed to help you to install the selected option. Send an e-mail to the Concertzender and we will contact you.