1000 hours of Bach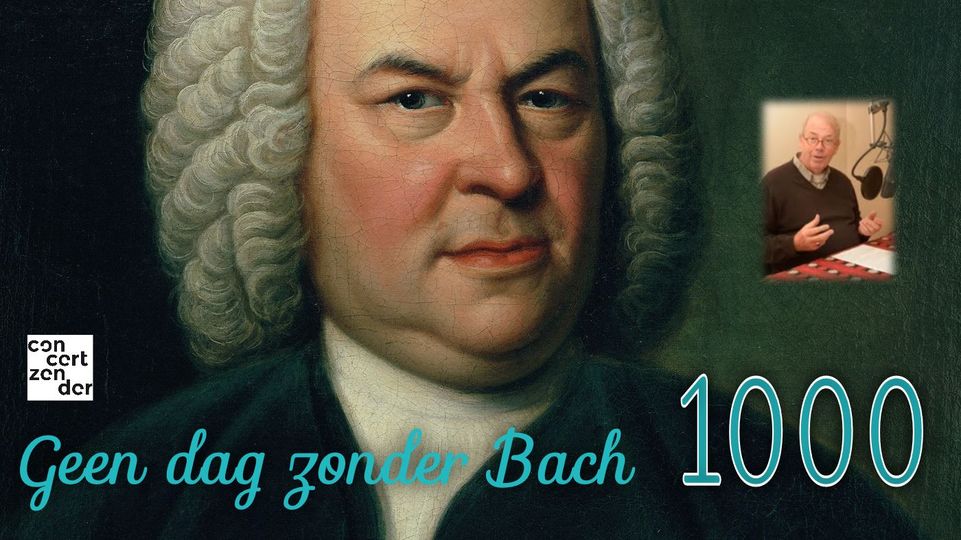 On Friday 29 October 2021 we are broadcasting the 1000th programme in one of our best known and most popular series: Bach ad Infinitum.
This milestone will be celebrated with a live broadcast from Podium Oost in Utrecht. Listeners are welcome and entrance is free but note that a reservation is necessary.
Bach ad Infinitum
The music of Johann Sebastian Bach and his uncles, sons, teachers, students and followers can be heard on the Concertzender from Monday to Friday from 13:00 to 14;00 CET. Presenter Govert Jan Bach (a distant relative of Johann Sebastian) and his team have been making the programme since 2012 and will soon be making the 1000th episode. The first five hundred were presented by former journalist Joop van Zijl. Since his departure, Govert Jan presents the programme himself.
Sem de Jongh, director of the Concertzender: "When we started this adventure, a dream of mine came true. I had been toying with the idea of ​​broadcasting a daily program about Bach for quite some time. However, I never thought it would be such a success. This success is the result of a good team that has managed to make this programme with both attention to detail and a sense of fun for all this time. I am very proud of that!"
The mission of the program is to bring Bach to the attention of a wider audience and to counter the commonly-held opinion that Bach only wrote sombre and heavy music. The programme also often includes Bach's music in arrangements for instruments other than those for which it was originally composed. That such arrangements are possible demonstrates how well the music is composed.
Live broadcast 29 October 2021
The hour-long live broadcast from Podium Oost in Utrecht features live performances of some of Bach's music. Cellist Joachim Eijlander and Canadian mezzo-soprano Georgia Burashko have already confirmed that they will take part, the other performers are still to be confirmed and remain a surprise. This is a unique opportunity to be present during the broadcast of a radio program and to meet the makers. Entrance to the broadcast is free but a reservation is necessary and must be made by 27 October. The reservation can be made by sending an email to bach@concertzender.nl.
Bach ad Infinitum Theme Channel
The Theme Channel for Bach ad Infinitum on the Concertzender's website and app is continually broadcasting all the programmes in the series in succession. That's 41 days of nonstop Bach!