Speaking of the 2021 Early Music Festival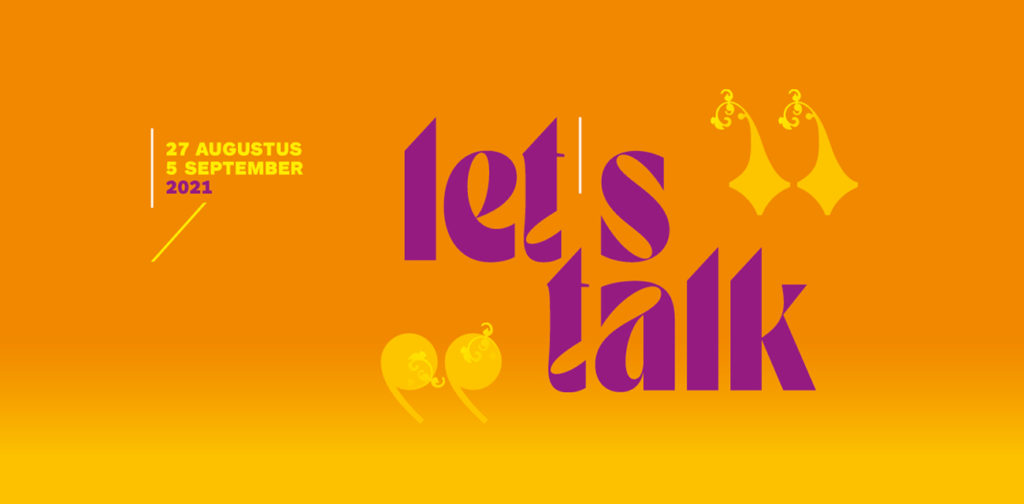 After last year's downsized edition, the Early Music Festival will be back at the end of August, as grand as can be. The festival takes place from Friday 27 August to Sunday 5 September in the centre of Utrecht. And the Concertzender Early Music Department will be focusing on this festival in a number of programmes. We have lined them all up for you.
Let us talk
The festival's theme is: "Music speaks… Let's Talk, Rhetoric in the Arts". Music from the Renaissance and Baroque periods often harks back to the rhetoric and characters of classical antiquity.
The festival is devoted to rhetorical gestures, whether vocal, instrumental, physical, spoken or sung. And ultimately, it is all about the emotional impact of the music. The full programme can be found here: here.
At the festival and on Concertzender, we hear a lot of "speaking music", such as French airs de cour, medieval music from Constantinople, La Pellegrina, a Masque by Pepusch, and also music by Buxtehude, Scheidt and, of course, J.S. Bach.
Overview Programmes:
17 July 11am: Roaming the Middle Ages – including Ensemble Leones
22 July 9pm: Documento – Le Poème Harmonique
22 July 8pm: Early Delights – including Capriccio Stravagante
29 July 10pm: Missa etcetera – Doulce Mémoire
5 August 9pm: Documento – Pepusch by The Harmonious Society of Tickle-Fickle Gentlemen
7 August 11am: Roaming the Renaissance – Doulce Mémoire
12 August 10pm: Missa etcetera – Cappella Romana
16 – 20 August 1pm: Bach Ad Infinitum – including Kaffeekantate J. S. Bach
21 August 11am: Roaming the Renaissance – Graindelavoix
26 August 8pm: L'Esprit Baroque – Rhetoric in Music
26 August 9pm: Documento – Ensemble Correspondances, Doulce Mémoire, Vox Luminis, Gli Angeli Genève and Bob van Asperen
28 August 11am: Roaming the Baroque – Series of harpsichordists in the Luthern Church
Missed a programme? Don't worry. You can easily re-listen to every programme through the website's guide.