A German Christmas story in L'Esprit Baroque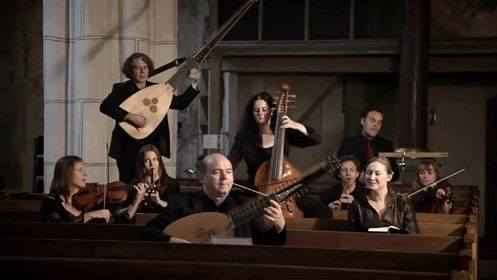 A German Christmas story is told in L'Esprit Baroque on 22 December (15.00-17.00). Old German carols and traditional Christmas songs are performed by the Lautten Compagney and the Peñalosa-Ensemble.
Wie schön leuchtet der Morgenstern
The programme is based around the new Christmas CD from the Berlin ensemble Lautten Compagney led by Wolfgang Katschner.
This CD "Wie schön leuchtet der Morgenstern" features old German Christmas carols that are sung in various musical settings, together with 17th century German Christmas songs.
The soloists on the CD are the soprano Dorothee Mields and the tenor Paul Agnew.
Here you can listen to "Wie schön leuchtet der Morgenstern":
Hassler and Caresana
The programme also features Christmas carols in musical settings from Hans Leo Hassler (1564-1612), sung by the vocal Peñalosa-Ensemble.
Finally, there is a Neopolitan Christmas cantata from Cristofaro Caresana, in a sparkling performance by I Turchini conducted by Antonio Florio.
Broadcasts:
Sunday 22 December 2013, 15.00 – 17.00
Monday 30 December 2013, 11.00 – 13.00