Acoustic Roots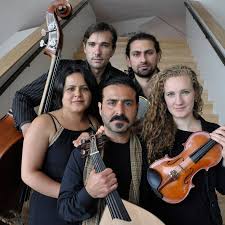 On Friday 16th September at 21:00 you can hear the Göksel Yilmaz Ensemble in a performance for Acoustic Roots
The programme was recorded on 1st September in the Kargadoor in Utrecht.
Göksel Yilmaz and his ensemble were performing in relation to the third and last album Kan Zaman which was released in 2016 .
The album Kan Zaman has been well received internationally  and in July stood 16th of the 20 best albums in de World Music Charts Europe. Göksel says about this album: "Kan Zaman is an ode to the past, a tribute to my roots and the Arabian love song.
See more in our programme guide