Amsterdam Early Music Day and the Last Leiden Choir Book – Concertzender Live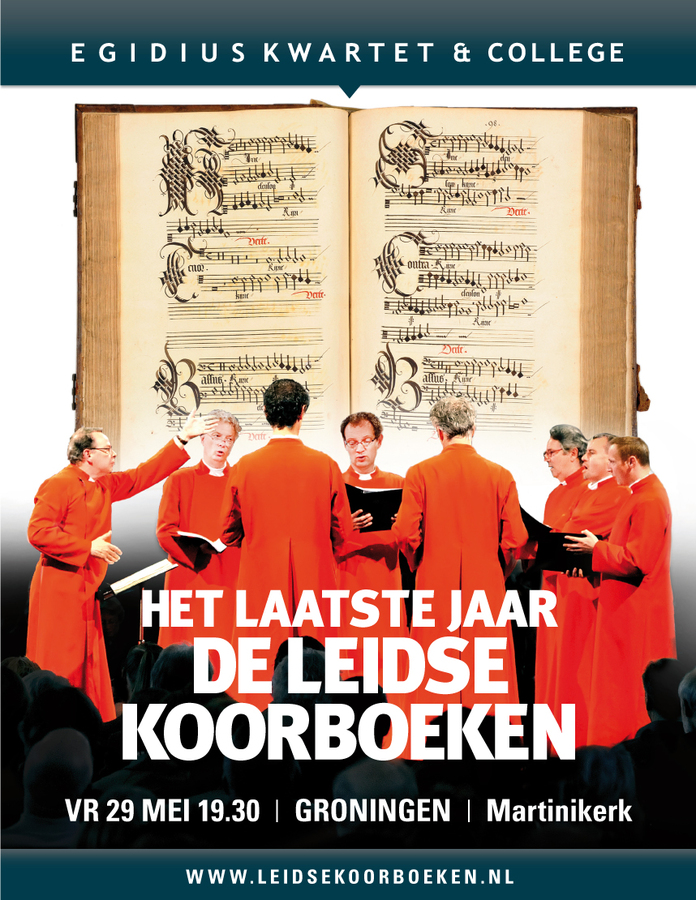 In Concertzender Live on Thursday 2nd June (20.00 ) you can hear concert recordings of two special concerts: the Amsterdam Early Music Day by Seconda Prat!ca and the Leiden Choir Books, the Last Year by the Egidius Kwartet & College.
Amsterdam Early Music Day
On 21st March 2016, the birthday of Johann Sebastian Bach, the European Day of Early Music was celebrated. As part of that the Amsterdam Early Music Day was organised by the ensemble Seconda Patica in Splendor in Amsterdam.
The theme was Historical Informed Storytelling and a number of different events were held: a workshop with songs from the Iberian Renaissance, a mini-festival with songs and stories, a round table conversation and a closing concert by Seconda Prat!ca with a guest performance by the star soprano Claron McFadden. In this concert the students presented what they had been working on during the day.
In Concertzender Live you can hear most of the closing concert called 'Nova Europa' .
The Last Leiden Choirbook
The second concert recording comes from a concert in the Martinikerk in Groningen on 29th May 2015. The Egidius Kwartet, the Egidius College and Gregoriana Amsterdam sang music from the 6th and last Leiden Choir Book.
The Leiden Choir Books are a rare testament from the glory period of the Leiden Pieterskerk. These enormous books were compiled in the 16th century for the Getijdencollege of the church. They form Europe's largest collection of religious polyphonic music written for one church.
Between 2010 and 2015 the Egidius Kwartet performed a carefully compiled selection from one of the books during a large concert series and recorded everything on CD .
In september 2016 the Egidius will be performing four concerts with the most beautiful pieces out of the 6 Leiden Choir Books . This is definitely the last year during which there will be performances of the Choir Books .
In the last Choir Book 6 (Codex F) parts of masses and motets by Joannes Flamingus, Joannes Flamingus, Clemens non Papa, Christian Hollander and Gregorians will be sung.
Broadcasts:
Thursday 2nd June 2016, 20.00 – 22.00
Friday 10th June 2016, 15.00 – 17.00