An hour of Bach from the Dom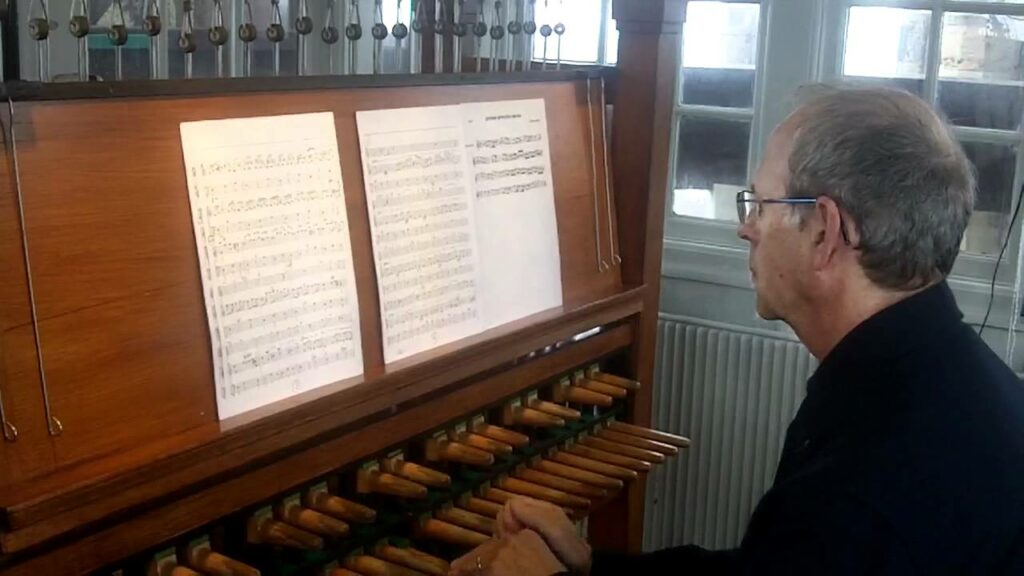 On Friday 29 October, Arie Abbenes is playing music by Bach on the carillon in the Dom Tower in Utrecht from 1600-17:00 CET. Earlier on the same day, the Concertzender broadcast the 1000th episode of one of its best-known and most popular programmes: Bach ad Infinitum.
1000th Bach ad Infinitum

The first programme in our series Bach ad Infinitum was broadcast on November 5 2012. Since then, every working day between 13:00 and 14;00 CET has been filled with the music of Johann Sebastian Bach, his uncles, sons, teachers, students and followers. Now, nine years later, the loyal team of volunteers has completed the 1000th episode of the program.
This week Arie Abbenes, the former carillonneur of the Dom in Utrecht, was asked to play on Friday because the current carillonneur Malgosia Fiebig is on holiday. "I have been playing the carillon for more than 50 years and in that time I have made many arrangements of Bach's music for the instrument. Every note of Bach is rock solid, so you have to approach his music with humility. For Friday's program I have chosen four very different genres," says Abbenes. "I listen to the Concertzender every day and Bach ad Infinitum is an excellent program with a fine presentation. For me the Concertzender is a breath of fresh air and I think it is very important for music in the Netherlands." Arie's concert will be recorded by the Concertzender and will be broadcast in a later episode of Bach ad Infinitum.
Theme channels on the Concertzender

You can now listen to all the broadcasts of Bach ad Infinitum consecutively via the theme channel on the Concertzender's website and app. That's 41 days of nonstop Bach! This is just one of the theme channels that allow you to enjoy all the music genres that can be heard on the Concertzender.
The Concertzender is for music lovers who are not afraid of adventure and our motto is 'recognise and explore'. We offers our listeners a wide range of music every day, from known to unknown, from jazz to world music, from classical to contemporary and with all the conceivable mixtures of these styles. The Concertzender is a radio station, a producer of live recordings and an online music archive.
Click here to listen to the 1000th episode of Bach ad Infinitum.