Bach Ad Infinitum || Masaaki Suzuki week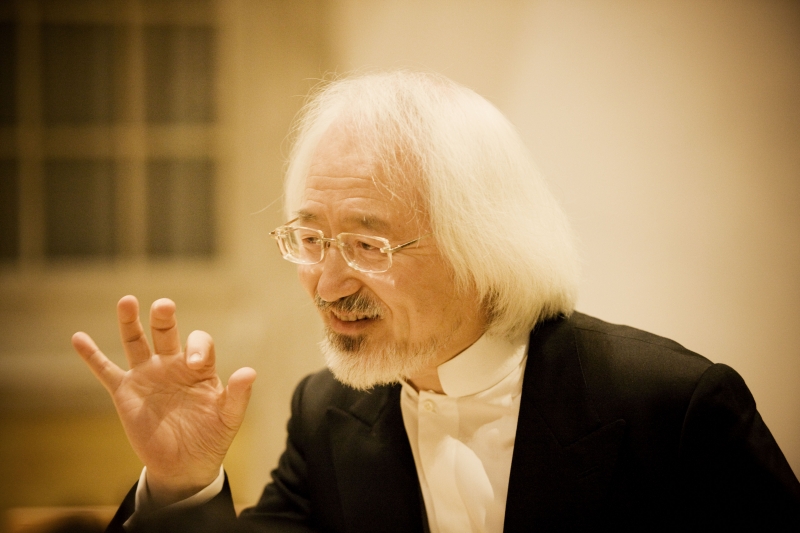 All the Bach Ad Infinitum programmes during the week of 18 – 22 April (daily 13.00-14.00 CET) feature the Japanese conductor and Bach specialist Masaaki Suzuki.
Masaaki Suzuki and his Bach Collegium Japan are in the Netherlands from 17-19 April for performances of the Hohe Messe by Johann Sebastian Bach.
Bach Ad Infinitum celebarates this event with a special Masaaki Suzuki week.
During the week you can listen to music from the early days of his Bach cantatas project, the cantatas BWV 131, 106 and 131 "Aus der Tiefe" and the motet BWV 227 "Jesu, meine Freude", in which Masaaki Suzuki performs together with his son and plays the harpsichord and the organ. You can also hear his performance of the cantata cycle "Membra Jesu Nostri" by Buxtehude.
Recordings by the Concertzender
Masaaki Suzuki is performing the Hohe Messe in the Concertgebouw in Amsterdam on Tuesday 19 April and the Concertzender is recording this concert for broadcast at a later date.
Click here for more information about the concert.
Broadcasts Bach Ad Infinitum:
– Monday 18 April to  Friday 22 april, 13.00-14.00 CET
(each episode is also repeated a week later at the same time)