Bach and Rembrandt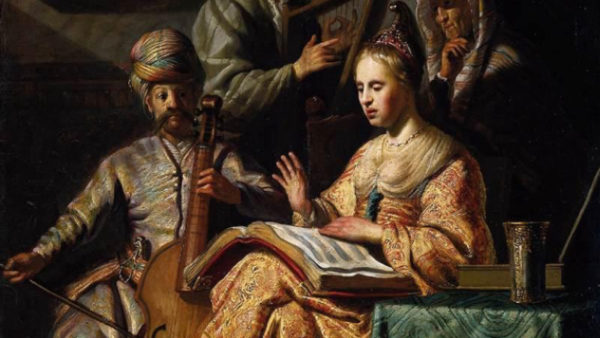 Bach ad Infinitum on Monday 8 July 13:00 CET looks at the similarities between the two grand masters of the Baroque period J.S. Bach and Rembrandt.
Both Rembrandt van Rijn (1606-1669) and Johann Sebastian Bach (1685-1750) were grand masters in their time, Rembrandt in the 17th century at the beginning of the Baroque period and Bach in the 18th century at the end of this period.
Programme maker Govert Jan Bach looks at the qualities that both artists had in common such as eloquence, virtuosity, technique and expressiveness. Both were also criticised during their lifetimes, had a detailed knowledge of the bible, had a difficult personal life and followed their intuitions.
The music we will be playing in the programme are major works that demonstrate the eloquence of J.S. Bach, Magnificat BWV 243 and a predecessor of this work.
Broadcasts:
Monday 8 July 2019, 13.00 – 14.00 CET
Monday 15 July 2019, 13.00 – 14.00 CET
Illustration: Detail from Music Party (Rembrandt van Rijn, 1626)