Bach every day with the Bach-Stiftung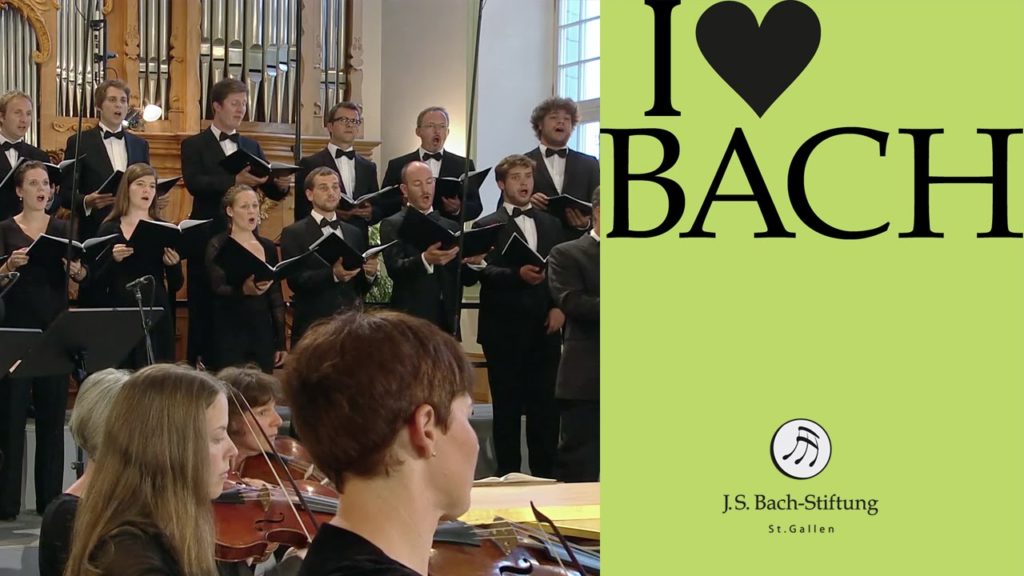 From Monday 14th to Friday 18th October Bach ad Infinitum gets a Swiss flavour: every day with the Swiss JS Bach-Stiftung!
Every day will be about a soloist who performs regularly with the Swiss J.S.Bach-Stiftung . A whole week of cantatas and aria's and duets with a soloist , including a complete cantata featuring that soloist.
In Bach ad Infinitum we regularly broadcast cantatas recorded by the J.S. Bach-Stiftung St. Gallen. This musical ensemble conducted by Rudolf Lutz distinguishes itself not only by lovely recordings of high quality but also by its outstanding choice of soloists.
The Bach-Stiftung is very productive: 4 CD's per year each containing 3 cantatas, DVD's of the concerts and a superb website.
This week (14th to 18th October and 21st to 25th October) extra attention to a number of soloists who regularly perform with the Choir and Orchestra of the J.S. Bach-Stiftung.
Every day a complete cantata featuring the soloist plus excerpts from other cantatas.
Episode 741 of Bach ad Infinitum for Monday 14th October features soprano Núria Rial, Tuesday bass Dominik Wörner, and Wednesday bass Daniel Johannsen .