Bach solo portrait Johanette Zomer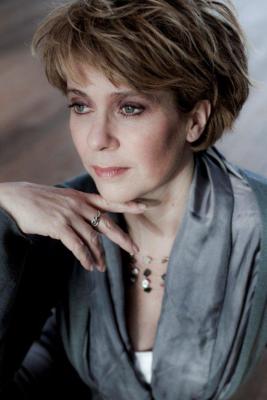 In Bach ad Infinitum on Wednesday 9th September (13.00-14.00 ) a solo portrait of soprano Johannette Zomer.
She started with the Amsterdam Baroque Choir with Ton Koopman, and Johannette Zomer is now one of the best-known Dutch sopranos. She sings a lot of Bach and Mozart.
About Bach she says:: " J.S. Bach's musical language was a real 'eye-opener' for me. I felt immediately at home in his music. Bach writes so organically, for me it feels as if I'm speaking a foreign language, one which I unconsciously already knew, you could say my musical mother tongue."
In the Bach solo portait Johannette Zomer sings with the Nederlandse Bachvereniging the cantata "Meine freundin, du bist schön" by Johann Christoph Bach, Johann Sebastian's uncle, and conducted by Ton Koopman the cantata BWV 32 "Liebster Jesu, mein Verlangen" by Johann Sebastian.
Broadcasts:
Wednesday 9th September 2015, 13.00 – 14.00
Wednesday 16th September 2015, 13.00 – 14.00