Bach soloist portrait Carolyn Sampson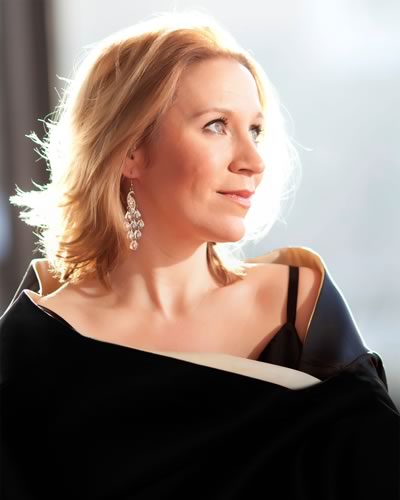 In Bach ad Infinitum on Wednesday 3rd and 10th June (13.00-14.00 ) a soloist portrait of the British soprano Carolyn Sampson.
The British soprano Carolyn Sampson is a specialist in Händel, Bach and Monteverdi and works on a regular basis with among others. Collegium Vocale Gent, the King's Consort, Bach Collegium Japan and Ex Cathedra.
The English magazine Gramophone called her " The best British Early Music soprano by a distance".
In Bach ad Infinitum you can hear Carolyn Sampson in arias from the St John's Passion and the Christmas Oratorio ( under Riccardo Chailly) and in Cantates BWV 52, 58 and 51.
Broadcasts:
Wednesday 3rd June 2015, 13.00-14.00
Wednesday10th June 2015, 13.00-14.00