Book presentation and lecture by Govert Jan Bach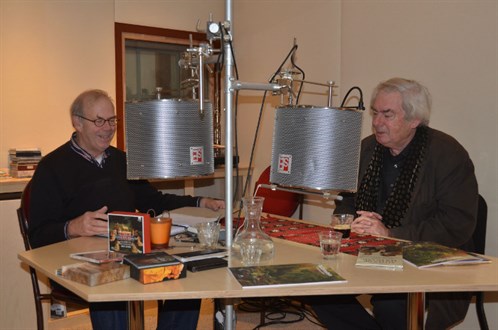 Note that this event is still taking place despite the closure of Polare Utrecht! On 31 January Govert Jan Bach, the man responsible for Bach Ad Infinitum, will be giving a lecture about the St Matthew Passion in the central library in Utrecht. The first copy of his audio book about the St Matthew Passion will also be presented to Bach Ad Infinitum presentor Joop van Zijl during the event.
The St Matthew Passion is one of the best loved pieces of classical music in the Netherlands. It is part of an Easter tradition that even includes performances in which the arias are performed by stars from pop music.
About the St Matthew Passion
The St Matthew Passion is a complex piece of music that originated in a period that was very different from today. Your enjoyment of a performance can be increased by a better understanding of the background. Bach expert (and distant relative) Govert Jan Bach provides keys to the understanding of this masterwork in 12 chapters. He explains the origins of the work, the essence of the baroque, the layers of meaning in the piece, the sources of the text, the architecture and the mysticism that play an important role in the work, the rediscovery of the piece in the 19th century, the performance traditions, the most recent musicological ideas about the piece, the reinterpretations and the position of the St Matthew Passion as a Dutch cultural monument.
Govert Jan Bach makes use of examples from various performances of the St Matthew Passion to illustrate his lecture. He has also produced an audio book that is of interest for both choir members who perform the St Matthew Passion and those who simply enjoy listening to the performance.
Practical information
The lecture is on Friday 31 January from 19.30 to 21.00 and takes place in the Central Library (Centrale Bibliotheek), Oudegracht 16, in Utrecht (next to the book store Polare).
The doors open at 19.00.

Ticket + audio book incl. 4 CDs € 29.95
Ticket only € 10.00
Ticket with reduction for holders of a library card € 7.50
Tickets can be reserved via reserveren@bibliotheekutrecht.nl