BRISK and Compagnie Bischoff Live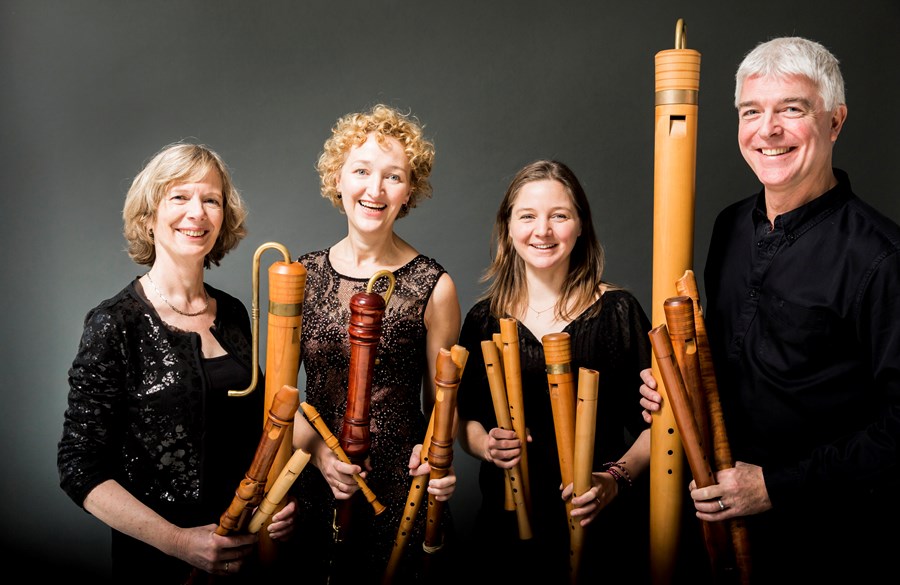 In Concertzender Live on Thursday 23rd May two recordings we made in the Waalse Kerk in Amsterdam: Altijd over de liefde by BRISK & Amaryllis Dieltiens and HMS Oriana by Compagnie Bischoff & Marieke Grotenhuis.
Altijd over de liefde
Recorder quartet BRISK made together with the Belgian soprano Amaryllis Dieltiens a programme with 16th- and 17th century songs for voice and instruments: English consort songs by Bennet and Nicholson, Italian frottole and madrigals by Gabrieli and Tromboncino, French chansons by Clemens and de Sermisy and a German song by Hassler. Longings, happiness, eroticism, sadness, jealousy, and farewell are all present.
Concerttip:
BRISK Recorder Quartet – Canção: 27th June 2019 at 20:00 in the Portugese Synagoge, Amsterdam.
Oriana
The music theatre production HMS Oriana is based on The Triumphs of Oriana from 1601. This collection of madrigals in honour of Elisabeth I (Oriana) was put together by Thomas Morley into a masque, the English forerunner of opera.
Compagnie Bischoff performed this production in 2010 together with accordeonist Marieke Grotenhuis.
Broadcast:
Thursday 23rd May 2019, 20.00 – 22.00
Friday 31st May 2019, 15.00 – 17.00
Here's the playlist in the guide.
Photo above: BRISK (credit: Foppe Schut)