Café Zimmermann with Bach duets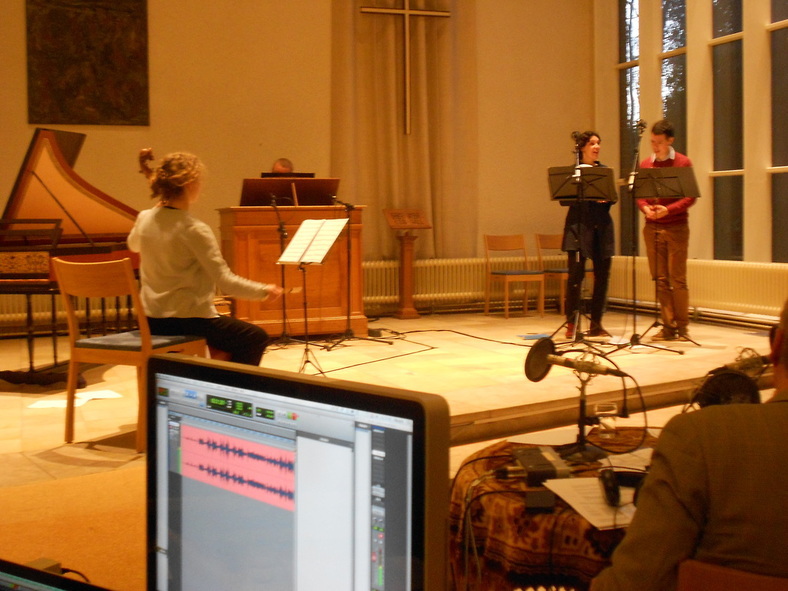 On Friday 26th February a new episode of Café Zimmermann is featured in Bach ad Infinitum (13.00-14.00). Soprano Johanneke Vogel and alto David Cohen sing duets and arias by J.S. Bach.
This episode was recorded on 8th January 2016 in de Bergkerk in Amersfoort. Our guests are soprano Johanneke Vogel and alto David Cohen.
On the programme are among others the following works: the alto aria "Komm, du süsse Todesstunde" from cantata BWV 161, the soprano aria  "Hilf, Gott, dass es uns gelingt" from cantata BWV 194, and duets for soprano and alto from the High Mass, Mis BWV 236 and cantatas nr. 3, 78 en 91.
The cantor of the Bergkerk, Cees-Willem van Vliet (harpischord) and Rosa van Walbeek (viola da gamba) accompany the singers.
The musicians will be interviewed by Govert Jan Bach, programme maker of Bach ad Infinitum.
Broadcasts:
Frijday 26th February 2016, 13.00 – 14.00
Friday 4th March 2016, 13.00 – 14.00