Chet Baker at his best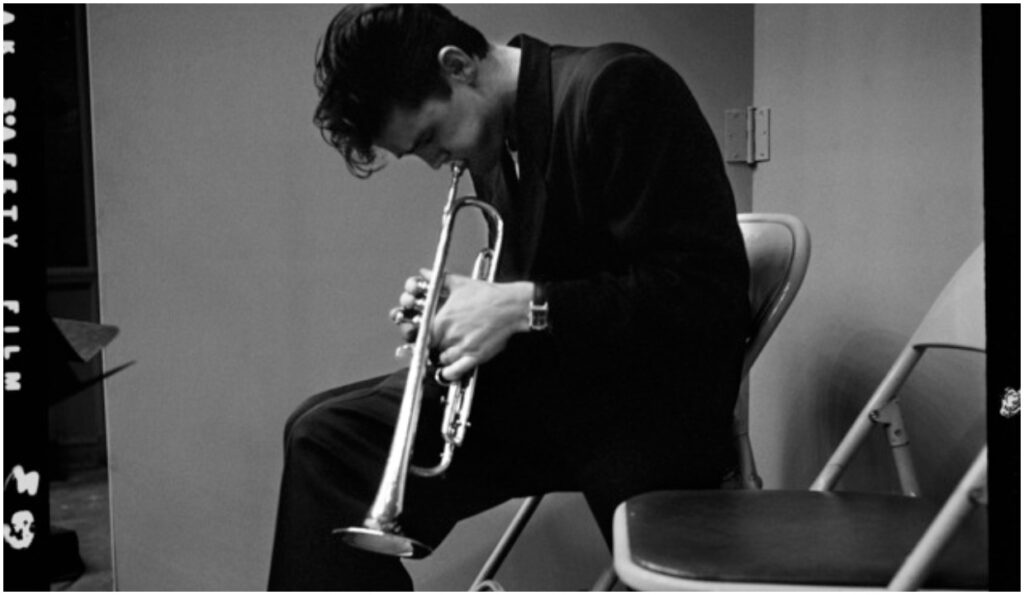 Krizz Krazz on Saturday 8 January 17:00 CET presents another election from Fred's record collection. This time the subject is Chet Baker and for once it is not about his turbulent life, drug addiction or dramatic death.
In 1956 trumpeter and vocalist Chet Baker was already known for his collaboration with altoist Charlie Parker, but even more so for the successful ensemble that he formed with baritone saxophonist Gerry Mulligan. This was the famous 'pianoless quartet' in which the two wind players, led by Mulligan, developed a unique form of interplay. The style of the quartet was soon associated with the term West Coast Jazz. Unlike most other trumpet players, Baker did not use the high register or fast tempos. Over the years he developed his own laid-back style and sound. The middle register is usually enough for him.
After Mulligan ended up in prison, pianist and composer Russ Freeman took over the band. This combination was also very fruitful for several years. However, in 1954, Freeman called it a day – he had had enough of the problems caused by Baker's behavior.
Two years later they met again for some recordings, including the album Quartet: Russ Freeman/Chet Baker, with Leroy Vinnegar on bass and Shelly Manne on drums. Freeman: "I think that's the best record we made together. The way he roars there in Love Nest…"
This edition of Krizz Krazz opens with that piece. A warning in advance: this music will make you happy! In Fan Tan the quartet slows down a bit and we are introduced to Russ Freeman the composer.
In 1986 Baker played in a Dutch studio with pianist Harold Danko, bassist Jon Burr and drummer Ben Riley. The resulting album, Cool Cat, features Danko's Swift Shifting and Thelonious Monk's well-known Round Midnight. The programme also includes music from the CD Mr. B (1983) and the 1986 CD As Time Goes By.
Krizz Krazz is a programme made by Fred Dubiez.
(This Information and the quote by Russ Freeman are taken from the highly praised and very readable Baker biography by Jeroen de Valk: Chet Baker – Herinneringen aan een lyrisch trompettist. Van Gennep Amsterdam 2007.)