Christmas concerts in Concertzender Live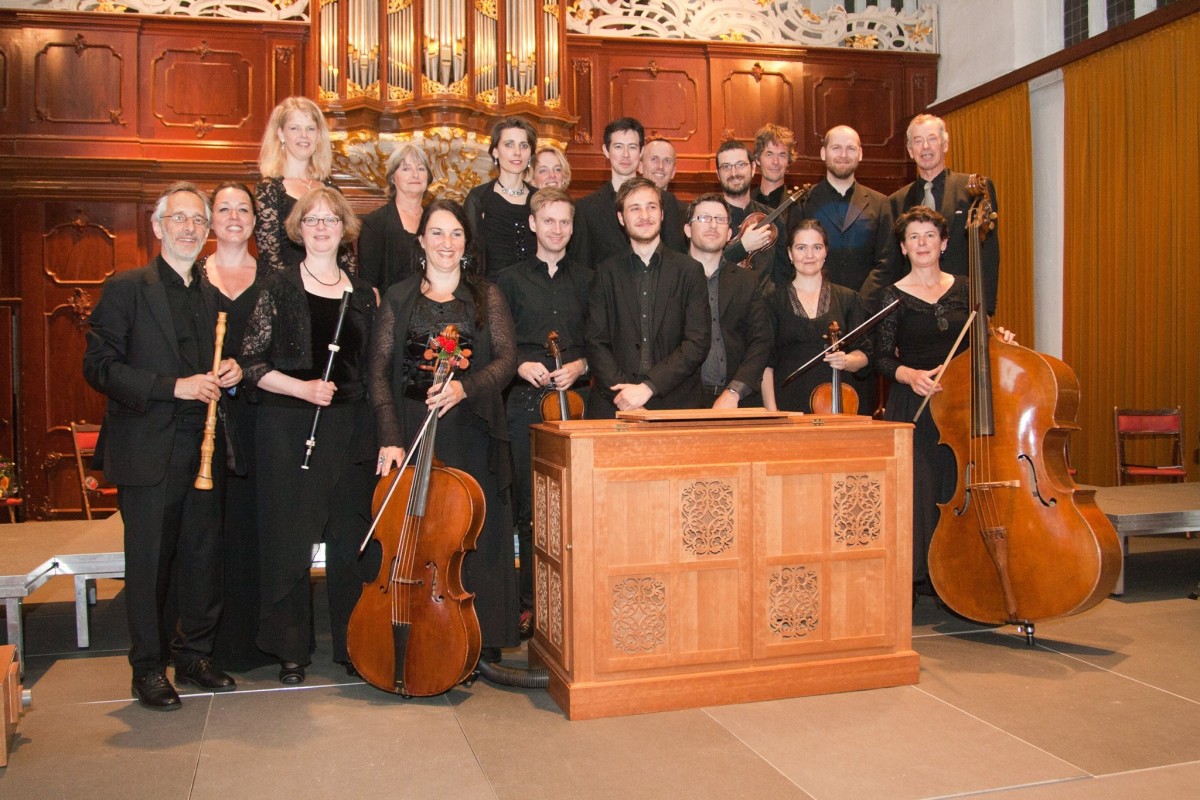 On Sunday 24th and Thursday 28th December we're broadcasting two Christmas concerts of Early Music: 'Christmette' by the Margaretha Consort and the Weihnachtsoratorium of Bach by Dutch Baroque.
Christmette
Sunday 24th December from 15.00-17.00 we're playing the Christmas concert 'Christmette' from the Margaretha Consort led by Marit Broekroelofs (photo above).
In this concert 17th century music by Michael Praetorius which he wrote to texts by Maarten Luther. The concert follows the liturgy for the Christmas night service.
This concert was recorded on Thursday 7th December in the Oude Helenakerk in Aalten.
Here's the playlist in the guide.
Weihnachtsoratorium
On Thursday 28th December we're presenting from 20:00-22.00 a special christmas broadcast: the Weihnachtsoratorium of Johann Sebastian Bach by the young baroque orchestra Dutch Baroque led by harpischordist/organist Gerard De Wit (former student of Ton Koopman).
Dutch Baroque chose to perform all cantatas in one concert , but we will only be broadcasting cantatas I to IV .
This concert took place on 9th December 2017 in the Oude Kerk in Zwijndrecht.