Christmas night in the Leeuwenbergh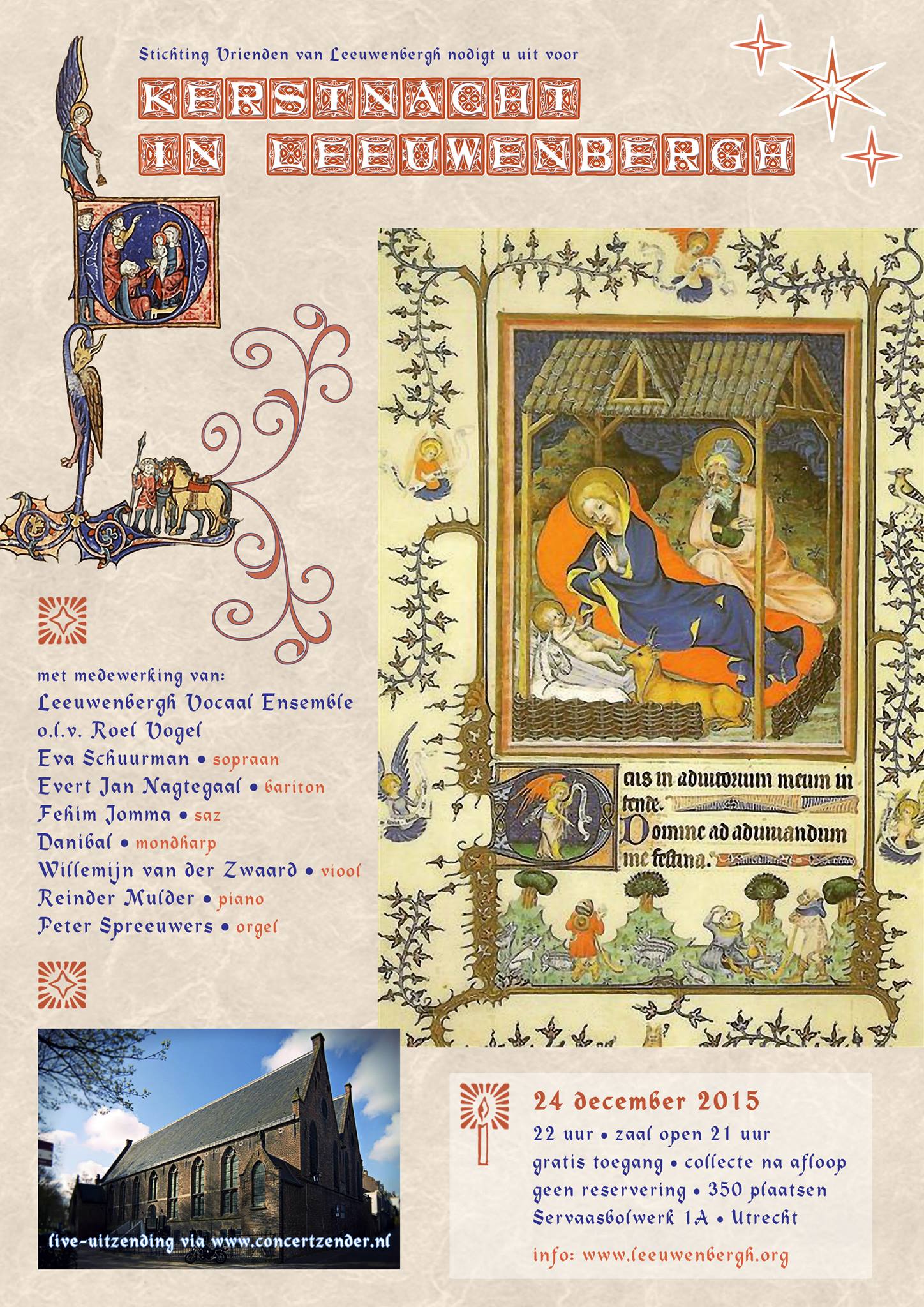 There is a live broadcast on Thursday 24 December from 22:00 to midnight CET from the Leeuwenbergh in Utrecht! You can listen to a traditional Christmas night concert given by various musicians including the Leeuwenbergh Vocal Ensemble.
For the 11th year the Leeuwenbergh forms the atmospheric location for a traditional Christmas night concert. The Leeuwenbergh, a mediaeval bulding in the centre of Utrecht, was originally the plague house for the city and was used at Christmas for a service for those who could not go to the church.

The live broadcast by the Concertzender allows our listeners to also experience this unique Christmas night event.
Programme
The Leeuwenbergh Vocal Ensemble conducted by Roel Vogel sings 'Quatre Motets pour le temps de Noël' by Francis Poulenc and two songs by the Lebanese composer Naji Hakim.
Soprano Eva Schuurman sings the Exsultate Jubilate by Wolfgang Amadeus Mozart accompanied by the pianist Reinder Mulder.
Baritone Evert Jan Nagtegaal sings a carol by William Neidlinger 'The Birthday of a King'.
Fehim Jomma accompanies himself on the Oud and sings about his motherland Kurdistan.
Danibal plays music on various types of Jew's harp.
The violinist Willemijn van der Zwaard plays an aria from Handel's Messiah: 'He shall feed his flock'.
Pianist Reinder Mulder plays the 'Nocturne op.27 no.2' by Frederic Chopin.
Peter Spreeuwers plays the organ in the Leeuwenbergh.
There are also two speakers: Ds. Arjan Noordhoek, the secretary of the organisation 'Friends of the Leeuwenbergh' and Pieter Beelaerts van Blokland, a former governor of the province of Utrecht.