Classical:NEXT 2019 podcasts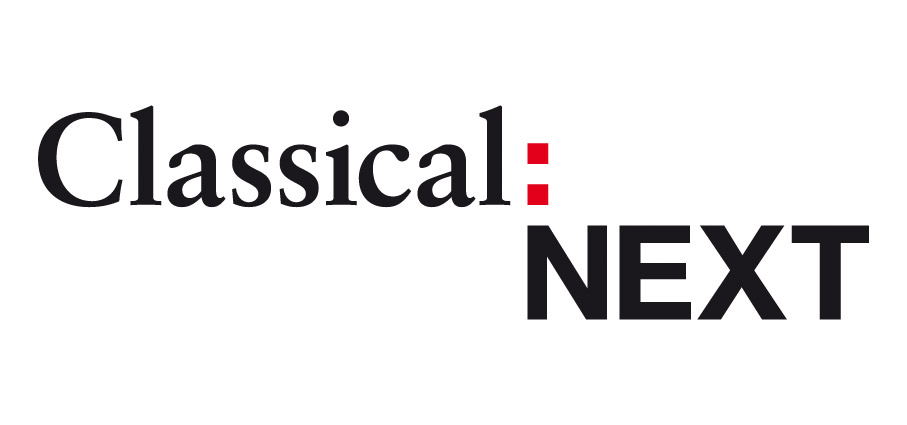 Op 16 en 17 mei 2019 is de Concertzender aanwezig op Classical:NEXT om verslag te doen van de conferentie. Live vanuit de Schadeezaal
Zo zullen de aanwezige beleidsmakers, producenten, componisten en musici voor de microfoon verschijnen om te pitchen, en zullen we registraties maken van een aantal showcases en deze ter plekke uitzenden. Wij proberen hiermee een beeld te geven van de laatste artistieke en economische ontwikkelingen binnen alle sectoren van het klassieke muziekveld.
In dit nieuwsbericht vindt u de afzonderlijke interviews, impressies en showcases.
---
Het programma voor Vrijdag – informatie over de gasten,& foto's
---
12.00 Frank Horvat over Classical Artivism
---
12.15 Sophie de Rijk over tango
---
12.45 Frank Oteri over litouw musiek
---
14.00 William Norris over Design an orchestra. If you were to build an orchestra from scratch, what would it look like?
---
14.45 The hermes experiment http://www.thehermesexperiment.com/
---
15.30 Petra Burthey Clarinet Factory
---
Het programma voor donderdag. Luister hier alle interviews en live optredens terug
---
12.05 Guy Coolen is artistiek directeur van Operadagen Rotterdam, die op 17 mei van start gaan, en hij is zakelijk leider van muziektheater Transparant in Belgie.
---
12.30 Fabienne Krause, directeur van Classical Next
---
13.30 Lucie St Vincent
---
14.00 Ahmad Sarmast oprichter en directeur van het Afghaans Nationaal Muziekinstituut over Changing minds and policy through cultural diplomacy.
---
14.45 Ensemble Hope; Triptyque
---
15.30 Bauwien van der Meer heeft de productie Fantastic Women gemaakt. Een productie over vrouwen in de kunst en over het plafond waar ze nog steeds tegenaan lopen.
---
16.00 Arthur Wagenaar komt langs om te vertellen over zijn project Close Call, een muziekprogramma over de macht van de smartphone
---
16.30 Claire Edwards over  Composer gender equality en Ensemble offspring
---
17:00 Marene Elgershuizen over 'fair practice' voor (freelance) musici
---
17.30 Jason van Eyck over The Azrieli Music Prize