Clifford Brown and Max Roach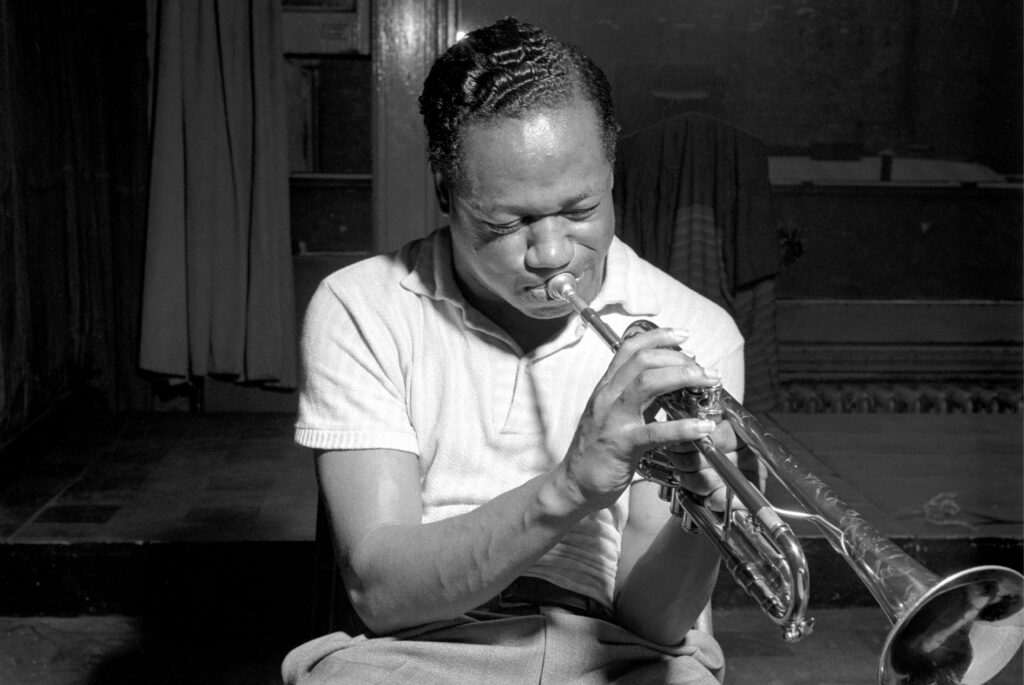 Saturday 24th September 2022, 14:00 – Concertzender Live. Jazz knows many legendary tandems and ensembles: Charlie Parker and Dizzy Gillespie (Bird & Dizz), the quintets of Miles Davis with John Coltrane, the Dave Brubeck Quartet with Paul Desmond, and closer to home, the brothers Jacobs with Rita Reys. The Clifford Brown/Max Roach Quintet wrote history in the short two and a half years of its existence in the mid 50's.
Los Angeles, autumn 1953. Drummer Max Roach gets the chance to put together a quintet – the impresario guaranteed a long series of bookings. Roach brought the 23 year old trumpeter Clifford Brown (photo) from the East Coast, where Brown had proved himself in the Art Blakey Quintet ("A Night At Birdland"). This formed the basis of one of the most important hardbop formations of the 50's.
Unlike many other trumpeters Brown can combine superfast melodic lines with a warm clear sound. He is also an inexhaustible source of musical ideas and a composing talent.
In April 1954 the young quintet is in the Pasadena Civic Auditorium (California), with Teddy Edwards on tenor and Carl Perkins on piano. Bass is George Bledsoe. In the uptempo All God's Chillun Got Rhythm Roach plays one of his typical long and clear solos. Many more follow – also in this programme. In Sunset Eyes, a piece by Teddy Edwards, they slow down.
The public reacts enthusiastically. The piano should have been tuned.
A few months later Hollywood greets the musicians in the Shrine Auditorium. Now with Harold Land tenor, Richie Powell piano and George Morrow bass. The relaxed Jordu takes its title from the composer: Duke Jordan. The A-part (from the standard form AABA) contains a simple but extremely lovely melodic counterpart from the winds. The strong B part forms a nice contrast. Already during the long drum solo the public is applauding.
In the theme Parisian Thoroughfare, a piece by Richie Powell's brother Bud, as well as traffic noise there are also french musical quotations: George Gershwin's 'An American In Paris', and if you listen closely Jacques Offenbach. They like quotations.
At the start of 1956 the quintet went into the studio in for the recording Clifford Brown and Max Roach at Basin Street. Now with none other that Sonny Rollins on tenor. The six pieces on this record are a delight to hear, with brilliant solos by Brown & Roach.
The album was described by critic Scott Yanow as "… one of the 17 Essential Hard Bop Recordings."
Concertzender Live – a programme by Jaap van de Klomp