Concertzender Live – Anna Prohaska and Castello Consort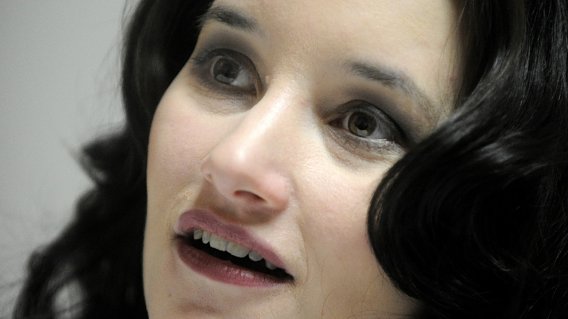 In Concertzender Live on Thursday 3rd November (20.00 ) we're broadcasting 2 recent recordings from 2016. Soprano Anna Prohaska with Dido and Cleopatra and the Fabulous Fringeconcert by the Castello Consort. This recording is our first broadcast from the 2016 early Music Festival.
Anna Prohaska
The Austrian soprano Anna Prohaska has sung many tragic heroine roles. Prohaska loves strong characters with a flaw. Loves drama, minor keys, and above all death scenes. All of these elements, but also fun and seduction come together in the programme Dido and Cleopatra.
With Il Giardino Armonico led by recorder player Giovanni Antonini she sings these two legendary rulers.
This concert took place on 27th September 2016 in the Concertgebouw in Amsterdam.
Early Sonatas for baroque trombone
The Castello Consort is a young professional ensemble specialising in authentic performance of 17th century music. The ensemble consists of: Matthijs van der Moolen (baroque trombone), Elise van der Wel (violin), Anne-Linde Visser (baroque cello) and Miguel Espinoza (harpsichord and organ).
On Thursday 1st September 2016 this ensemble performed a Fabulous Fringeconcert during the Early Music Festival, in the main hall of  TivoliVredenburg in Utrecht.
On the programme  are early Sonatas by Castello, Mariani, Frescobaldi, Legrenzi, Nicolai and Cima.
Broadcasts:
Thursday 3rd November 2016, 20.00 – 22.00
Friday 11th November 2016, 15.00 – 17.00