Concertzender Live | Cappella Mariana and Holland Baroque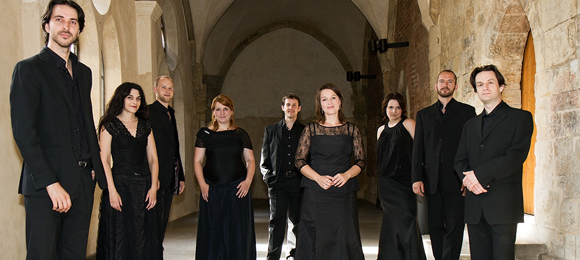 On New Years Eve at 20.00 CET we return to the Festival of Early Music 2015 in Utrecht with our recordings of the Cappella Mariana from Prague and the greatest hits of the Holland Baroque (Society).
Cappella Mariana
The Czech renaissance ensemble Cappella Mariana was one of the successes during the Festival of Early Music 2014. The singers (who include Hana Blažíková and Tomáš Král) returned in 2015 with motets that were published in 1589 by the Roman Catholic William Byrd as 'non-liturgical chamber music', but that were clearly also intended as support for the suppressed Catholics. Thomas Tallis' Salvator Mundi completes the programme.
24 greatest hits
Holland Baroque (still known in 2013 as the Holland Baroque Society) have selected their own favourites. 24 of the best pieces of music from the short history of the Holland Baroque Society. Music from the early days and music from their most recent performances. Music from the heavens and music from the cold earth.
What will it be, Telemann, Bach and Locatelli or music from less well-knwon composers such as Richter, Buns or Hayes?
One thing is certain: the musicians only play music from the 17th and 18th centuries.
Broadcasts:
Thursday 31 December 2015, 20.00 – 22.00 CET
Friday 8 January 2016, 15.00 – 17.00 CET