Concertzender Live – Vox Luminis and Gli Incogniti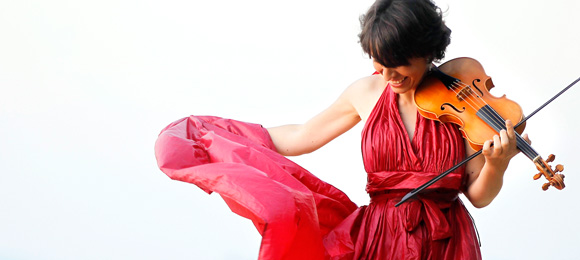 In Concertzender Live on Friday 19th February (15:00-17:00) you can hear two recordings of concerts from the Utrecht Early Music Festival 2015. Vox Luminis sings Anthems and Gli Incogniti with violinist Amandine Beyer plays Matteis.
Light and Shadow
Vox Luminis conducted by Lionel Meunier performed on 2nd September 2015 in the Utrecht Pieterskerk the programme 'Light and Shadow: Anthems'. This included Latin and English motets and anthems by Thomas Tallis and his Anglican collegues such as White, Sheppard and Weelkes.
A stone's throw
The other recording is of the concert by Gli Incogniti with violinist Amandine Beyer. This French/Italian ensemble played the wonderful music of Nicola Matteis in the concert 'False Consonances of Melancholy'.
Matteis was the first Italian violinist  who made a name for himself in England. He was a virtuoso conjuring with sound and wrote bizarre rhythms and harmonies in his dances.
The French violinist Amandine Beyer says: "Only a stone's throw divides our world from that of Nicola Matteis".
The recording was made on 31st Augustus 2015 in the Geertekerk in Utrecht.