Corea Plays – Chick Lives!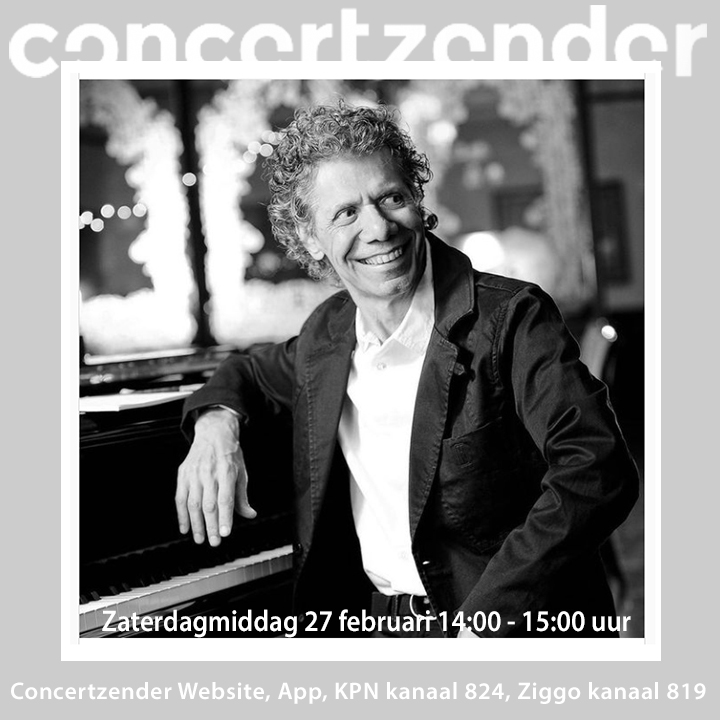 Chick Corea died recently. His 2018 solo album "PLAYS", with live recordings from Europe and the USA, is featured in Concertzender Live on Saturday 27 February at 14:00 CET.
The double album gives a fascinating insight into Corea's multi-faceted art of improvisation. He was a virtuoso pianist with the ability to create a multiplicity of textures and to use them in the context of both jazz standards and classical compositions. His way of communicating with the public during these performances was relaxed. "I like people to feel like they're in my living room and we're hanging out."
On the first CD 1 he links the works of Mozart, Scarlatti, Scriabin and Chopin with those of Gershwin, Bill Evans, Jobim and Monk. There is a lot of variation in his approach to the classical works – sometimes he follows the composition note for note, sometimes his own creative input takes over. The transitions between the pieces are always supple.
It is impossible here to summarise Corea's long and rich career. In the 1960's he was already playing keyboards in the 'jazz-rock-fusion' bands of Miles Davis. Davis said about Corea: "He can play anything he wants to play (…)."
 "Welcome to the world of Chick Corea!", programme maker Jaap van de Klomp.
Click here for the playlist.