De Grote Bach Atlas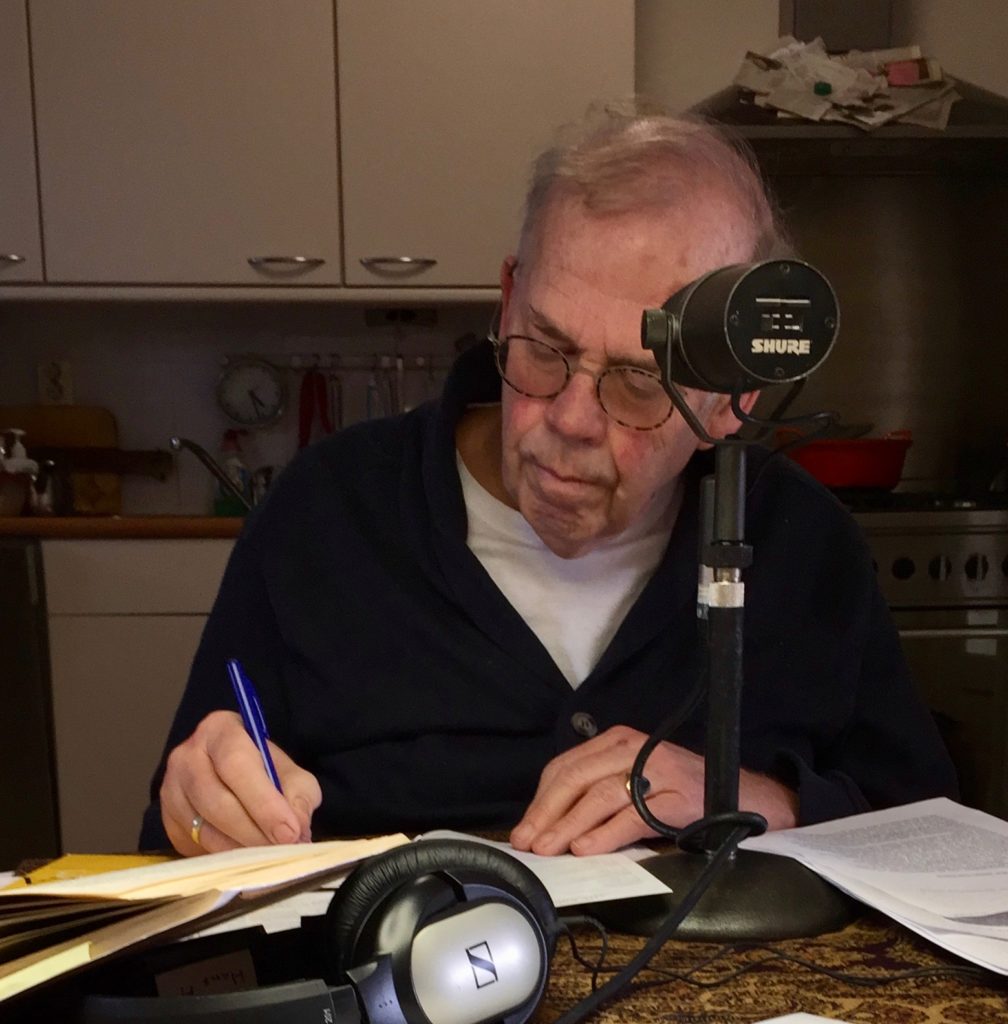 We often get together around the kitchen table to go through the week and of course to discuss Bach ad Infinitum.
We discuss new cd's we might use for the programme and develop new ideas. Sometimes  we record bits of text. It all happens around Govert Jan Bach's kitchen table looking out over the Gaasperplas, one of Amsterdam's oases.
I've often heard enthusiastic stories around that kitchen table about the various audio books Govert Jan was working on at that moment. That was how the plan for a ' Grote Bach Atlas' took shape. It seemed a long process and took more than 4 years before the outlines of the plan were visible. So there I was again at the kitchen table. Govert Jan was doing the coffee ritual with his deafeningly loud grinder. The bell rang, a packet was delivered and there were the proofs of the 'Grote Bach Atlas'.
We cast an eye over them and they were splendid ! Dazzling artwork and lovely colours, a solid story. And above all a realistic as possible map of the distances that Johann Sebastian Bach often on foot covered between the important places in his life, the 'establishing landscape' which put them in their full context. If only Teil had had one! Leafing through the atlas the passion for Bach springs out. a book to be proud of and a brilliant production.
'Are you coming too?', asked Govert Jan.
Publishers Rubinstein had arranged a book presentation for 21st March in the Oude Lutherse Kerk on the Spui in Amsterdam during which Ton Koopman would receive the first copy of 'the Grote Bach Atlas' .
Govert Jan had already invited a lot of people. We decided to announce it in Bach ad Infinitum to invite listeners. Unfortunately it's been cancelled because of the corona virus.
Luckily Bach softens every blow. And now you can that do too with the 'de Grote Bach Atlas', available from that date in all the better bookstores!