Discount for Handel's Opera Semele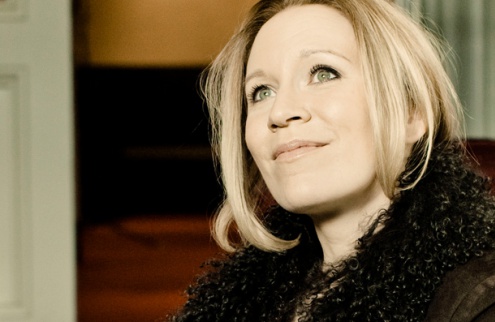 Via the Concertzender you can go to Händels Semele by Concerto Köln and Collegium Vocale Gent, on 10th May in the Concertgebouw, with an E30 discount ! Click here for more information.
On Sunday 10th May there will be a complete performance of the opera Semele by G.F. Händel in the Grote Zaal of the Concertgebouw (13.45 ).
The perormers will be Concerto Köln, Collegium Vocale Gent and among others soprano Carolyn Sampson (Semele), James Gilchrist (Jupiter/Apollo) andn Lawrence Zazzo (Athamas).

With the discount code below you can save € 30,on the ticket price for the best 2 rows. For Row 1 you pay just € 59,50 and for row 1+ just € 65,- (including. drinks beforehand and in the interval).
How can you book with this discount?

Online reservations
Via this link: Semele
· then click on 'bestel'
· choose where you want to sit on the seating plan
· click on 'reserveer uw stoelen'
· you can log in
· fill in the discount couponcode : FL100515DI
· then the discount appears and the payment options

or
Call the Concertgebouwlijn: 0900 – 671 83 45 (10.00-17.00) € 1 per call and refer to 'Actie Semele´.
More info on the site of Fred Luiten Concertorganisatie.
Musicians:
Concerto Köln
Collegium Vocale Gent
Ivor Bolton (conuctor)
Carolyn Sampson (soprano, Semele)
James Gilchrist (tenor, Jupiter/Apollo)
Lawrence Zazzo (countertenor, Athamas)
Renata Pokupic (mezzosoprano, Juno)
Ruby Hughes (soprano, Iris)
Andrew Foster-Williams (bass-baritone, Cadmus/Hogepriester/Somnus)
About Semele:
The opera is based on the myth from the third book of Ovids' Metamorfphoses. The opera is about the lovely mortal Semele, who has a short but spectacular love affair with Jupiter, king of the Gods. The affair ends dramatically as a result of her vanity and clumsiness as much as the insane jealousy of Jupiters wife Juno.
Handel wrote it at the peak of his powers, it's full of sparkling and dramatic music. Spectacular orchestral pieces and powerful refrains, combined with blood curdling aria's.