Early English music from La Morra and Phantasm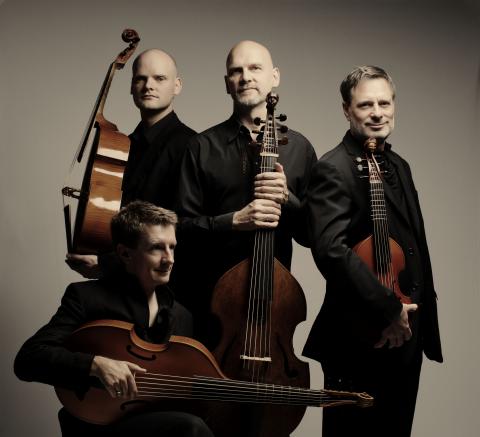 Concertzender Live in Friday 25 March (15.00-17.00 CET) again features recordings made during the Festival of Early Music 2015 in Utrecht, this time with performances by La Morra and Phantasm.
Dunstaple
The programme by La Morra was titled 'Dunstaple, Bedyngham, Frye, Morton' and featured 15th century music by the circle of composers  around John Dunstaple. John Dunstaple is the best known English composer from this period, but La Morra led by the Corina Marti (recorder) and Michal Gondko (lute) makes it clear that also his contemporaries had a significant influence on the music in the rest of Europe. Interestingly, many of the songs written in England during this period were in French. This concert took place on Sunday 6 September 2015 in the Leeuwenbergh in Utrecht.
Father of Musick
The other concert is by the English viol consort Phantasm and was titled 'Lawes: Royal Consorts'. Phantasm plays the daring and very modern sounding royal consorts by the 'Father of Musick' William Lawes.
This concert took place on Sunday 30 August 2015 in Hertz, one of the concert halls in TivoliVredenburg in Utrecht.
Broadcasts:
Thursday 17 March 2016, 20.00 – 22.00 CET
Friday 25 March 2016, 15.00 – 17.00 CET