Early Music of the year 2013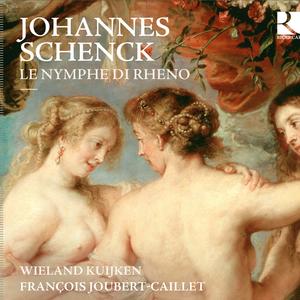 For 2013, the Early Music department has again produced a Top 10 with the most special and best performed CDs that have been issued during the year and that were played in Nuove Musiche.
Top 10 Nuove Musiche 2013:
Le Nymphe di Rheno – Kuijken / Joubert-Caillet (Ricercar, 28 October 2013)
John Dowland, Lachrimae – Thomas Dunford (Alpha, 5 August 2013)
Resveillez vous – Willem Mook (Spaarne, 9 and 16 August 2013)
Parthenia – Catalina Vicens (Carpe Diem Records, 14 October 2013)
Les Maries du Rhin – Ala Aurea, Ars Choralis Cöln (Talanton, 29 April 2013)
Henry Purcell, How pleasant 'tis to Love! – Scherzi Musicali (Alpha, 23 September 2013)
De Visée – Toyohiko Satoh (Carpe Diem Records, 3 June 2013)
Henry Purcell, Fantazias & In Nomines – Les Basses Réunies olv. Bruno Cocset (agOgique, 7 January 2013)
Adriaen Willaert, Vespro della Beata Vergine – Capilla Flamenca (Ricercar, 14 January 2013)
Serenate Napoletane – Ensemble Odyssee (Panclassics, 15 July 2013)
The dates in the list are the dates of the original broadcast in Nuove Musiche; they are therefore easy to find and to listen to in the Dossier Nuove Musiche.