Easter Music by the Ricercar Consort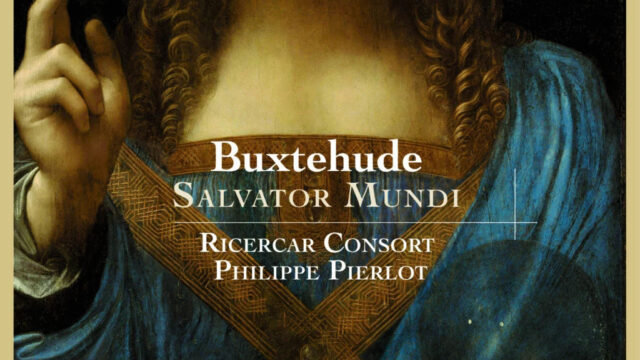 On Thursday April 13th, the Belgian Ricercar Consort will be in the spring sun.
In Nuove Musiche we play their latest CD, and in L'Esprit Baroque the ensemble can be heard in Easter cantatas by Nicolaus Bruhns.
The Ricercar Consort, led by
gamba player Philippe Pierlot (regular player in Hespérion XXI by Jordi Savall) has recorded a great deal of German baroque music since 1985, including cantatas for Lent and Easter.
L'Esprit Baroque features 3 Easter cantatas by Nicolaus Bruhns, one of the most important links between Buxtehude and J.S.
Bach.
Thanks to the young Bach, a few compositions by Bruhns have been preserved (6 organ works and 12 cantatas).
The alto parts in the cantatas we hear are sung by the recently deceased countertenor James Bowman (the recordings date from 1993).
In between we hear choral settings for organ on the chorale "Christ lag in Todesbanden", by Johann Sebastian Bach and Georg Böhm.
At the beginning of 2023, the ensemble released the CD 'Buxtehude – Salvator Mundi'.
It contains music by Dietrich Buxtehude for Holy Week and Easter, such as the work "Jesu meines Lebens Leben", BuxWV 62.
We will play most of this CD in Nuove Musiche.
Broadcasts:
Nuove Musiche – Thursday April 13th, 2023, 7:00 PM – 8:00 PM
L'Esprit Baroque – Thursday, April 13th, 2023, 8:00 PM – 9:00 PM