Egon Kracht's Judas Passion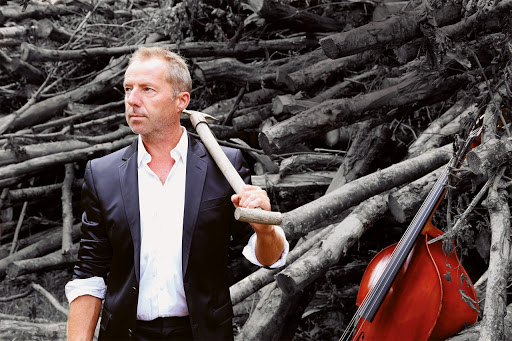 On Monday 12th and Tuesday 13th April Bach ad Infinitum concludes the Passion period with something special: the Judas Passion by Egon Kracht from 2010.
The Passion period is over and Bach ad Infinitum rounds it off. In the tradition of J.S. Bach composer and contrabass player Egon Kracht composed in 2010 the Judas Passion ,  a new Passion based on the Evangelism of Judas Iscariot rediscovered in 2005.
The libretto for the Judas Passion is by the recently deceased Dutch cabaretier, artist and text and songwriter Jeroen van Merwijk. The music is inspired by classical and religious music.
We thought it was an important contribution and fitted very well into Bach's Passions. Even though we had our own recording, by agreement with Egon Kracht we got the recordings made for the DVD recording of this unique project.
It's a true Passion which perfectly combines the libretto by Jeroen van Merwijk and the music by Egon Kracht.
For more information you can go to the site van Egon Kracht .
The rest of  Bachweek consists of the Goldberg Variations performed by the Berlage Saxophone Quartet ( consisting of students of Arno Bornkamp) and the cheerful cantata BWV 201.
Broadcasts:
Monday 12th April 2021, 13:00 – 14:00
Tuesday 13th April 2021, 13:00 – 14:00
Repeats:
Monday 19th April 2021, 13:00 – 14:00
Tuesday 20th April 2021, 13:00 – 14:00
Photo Egon Kracht: © Sanne Schouwink