Electronic Extravaganza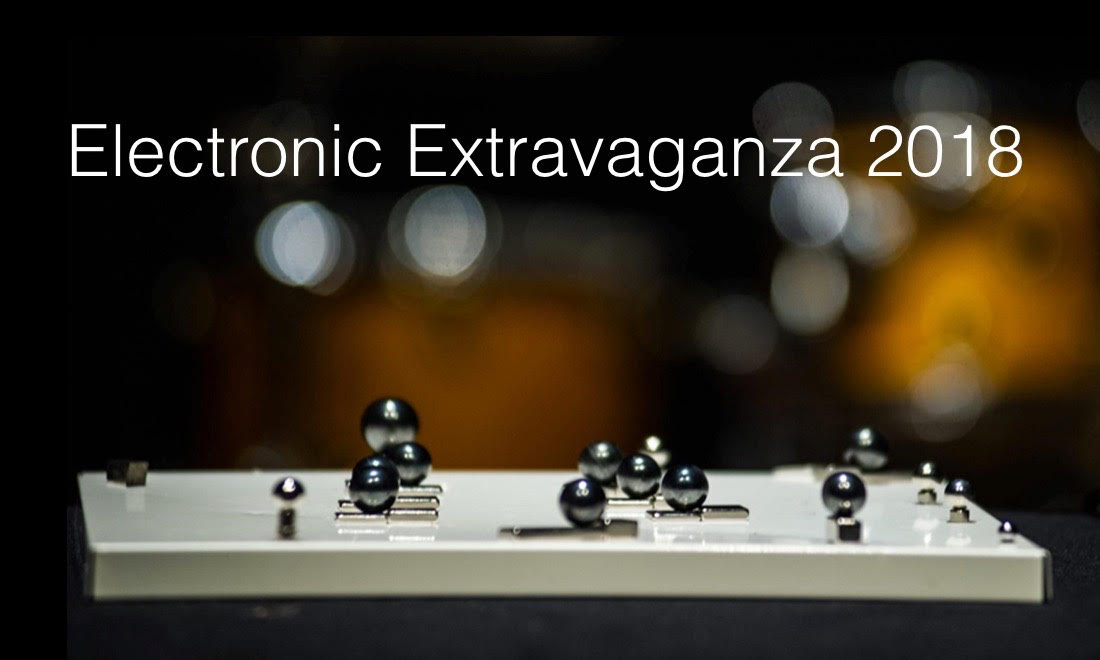 Electronic Extravaganza is taking place on Thursday 11 October in Splendor in Amsterdam.
Electronic Extravaganza is a festival for boundary-crossing electronic music that offers the general public an opportunity to experience the most eclectic electronic music and associated technology.
For many years, the Concertzender has regularly featured electronic music in programmes such as Electronic Frequencies, Contemporary Music, Dr. Klangendum, 230 Volt, Sensenta, Space Exposure and X-Rated. The Concertzender also records concerts with electronic music that are subsequently broadcast in the programme Concertzender Live.
The Electronic Extravaganza festival in Splendor in Amsterdam on 11 October features a cross-section of contemporary electronic music. Listen to the music in the links below to get some idea of what you can expect at the festival.
On 10 October there are two lecture / performances. Fedde ten Berge is demonstrating the spatial sound-system 'The Pentacle', Alberto Novello is making revolutionary work using brain-waves and lasers.
On 11 October there are live performances by Oguz Büyükberber, Lesley Flanigan, Raphael Vanoli, Tristan Perich, Alberto Novello, Splitter Splatter, NOW (Ivo Bol, Roos van Berkel + Marion Tränkle), Jasna Veličković, sanYo CreatE (Hessel Veldman), Ties Mellema, Ivo Bol + Nora Mulder, Trio Hoorcomfort, Dirk Bruinsma + Bart de Vrees + Tristan Renfrow, Ensemble Extraordinaire, Paul Glazier, Anat Spiegel + Bart de Vrees, Ricardo Huisman and 'The Pentacle' – Fedde ten Berge, Boy van Ooijen, Chris Vermeulen, LEDEN (Daniele Fabris).
Listen below to some of the artists who are performing at the festival:
During Electronic Extravaganza Hessel Veldman will perform an exclusive solo concert under the name sanYo CreatE. A real time improvisation using tape. The concert is titled Hometaping is Killing Music; a Lecture in Illegal Composing. (soundsourcing: Y Create archived sounds and 'For Breath Beard Guitar and 7 Amplifiers' and 'Krongloop Wink' by Raphael Vanoli.)
And finally some more music from artists who are performing at the festival: