English Lute Songs with Emma Kirkby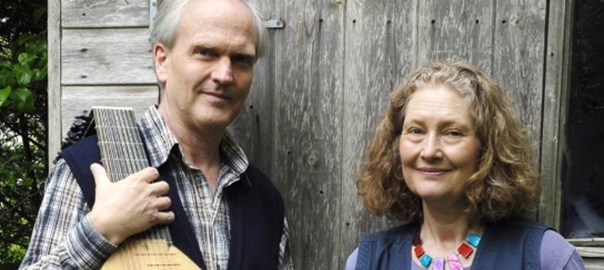 In Concertzender Live on Thursday 17th September (20.00-22.00) we're playing two recordings: a concert given by the soprano Emma Kirkby and a Fringeconcert at the Utrecht Early Music Festival 2014.
English Lute Songs
In March of this year the British soprano Dame Emma Kirkby and lutenist Jakob Lindberg toured the Netherlands in the Early Music Season 2014-2015. On 19th March 2015 they were in Hertz at TivoliVredenburg, Utrecht.
They performed the programme 'English lute songs'. In the England of the 16th century Shakespeare's loquacity was equalled in songs by Dowland and his colleagues. The subtle and comforting lute is the ideal accompaniment for the human voice. Dame Emma Kirkby sings, accompanied by lutenist Jakob Lindberg, about creation and change, about heroism and fate, about Ariadne, Orpheus, Venus and Dido.
Camerata Bachiensis
On 3rd September 2014 the German ensemble Camerata Bachiensis performed a Fabulous Fringeconcert during the Utrecht Early Music Festival 2014. This ensemble consists of: Julia Kirchner, soprano; Roberto de Franceschi, traverse flute; Anne Kaun, Friederike Lehnert and Magdalena Schenk-Bader, violin and viola; Isolde Winter and Philipp Weihrauch, cello; Julia Chmielewska, harpsichord. They played High Baroque works by J.S. Bach en Vivaldi.
Broadcasts:
Thursday 17th September 2015, 20.00-22.00
Friday 25th September 2015, 15.00-17.00