English motets and French dance music from the Early Music Festival 2015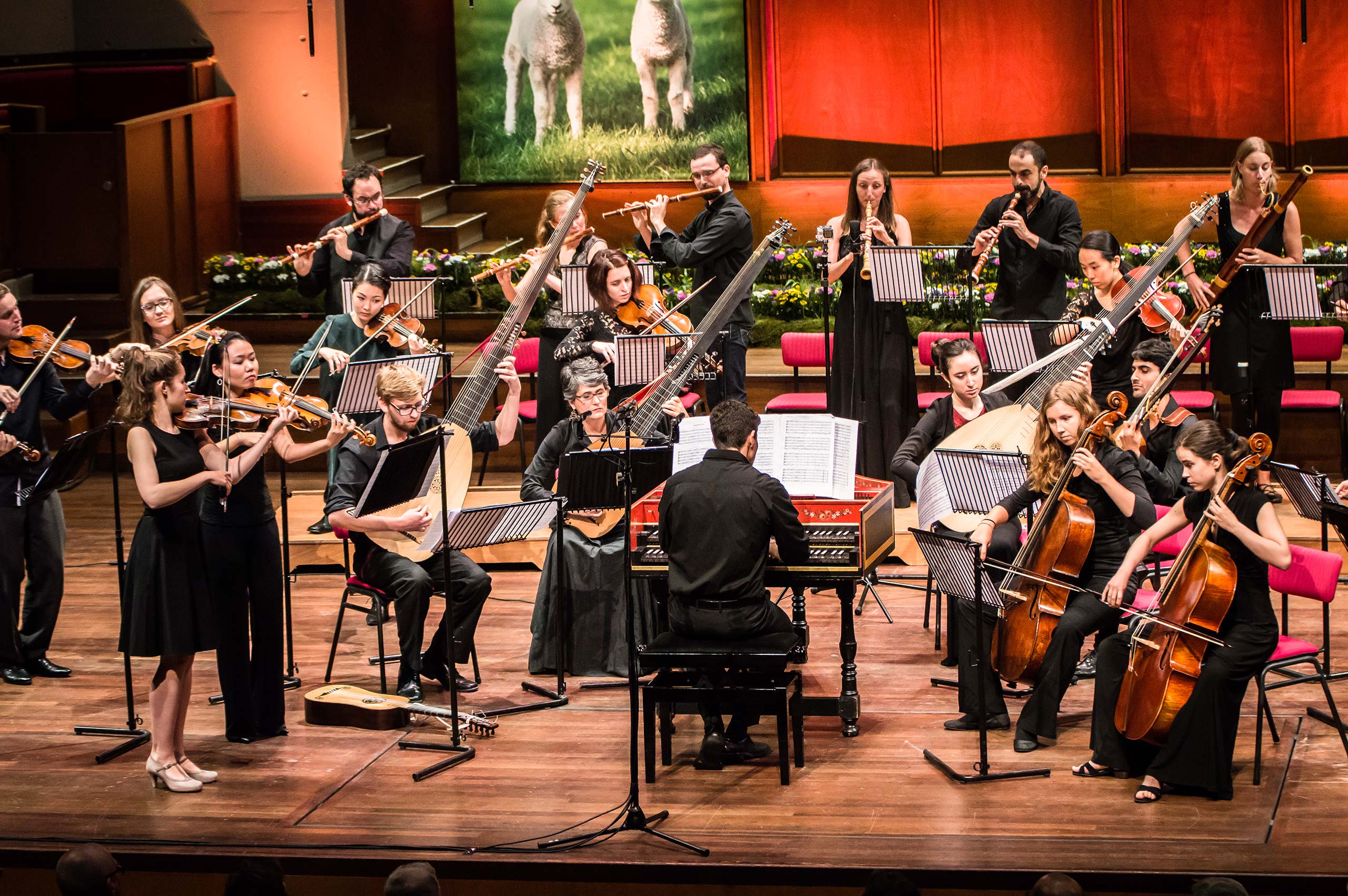 On Thursday 3rd December we're starting in Concertzender Live (20.00-22.00) the broadcast of our recordings of the Utrecht Early Music Festival 2015! Cinquecento is singing motets by Christopher Tye and Le Concert d'Apollon is playing a collection of dance music by Marin Marais.
Christopher Tye
This concert by vocal ensemble Cinquecento focusses on Latin church music by Christopher Tye and 2 of his contemporaries: Thomas Tallis and John Sheppard. Tye was organist, composer and singer at King's College in Cambridge and the Chapel Royal and was possibly Prince Edward's music teacher. Among other things he wrote 'The mean mass' for 5 singers. This mass will be combined with motets from Tye and compositions by Tallis and Sheppard.
Le Concert d'Apollon
One of the Fabulous Fringeconcerts in the Grote Zaal of TivoliVredenburg was the performance by Le Concert d'Apollon, a baroque orchestra comprising (former) music students from the Royal Conservatory in The Hague, started after the final examinations of one of the students. They wanted to perform unknown French baroque orchestral music. It was either unperformed or never published in complete form.
In this Fringeconcert the baroque orchestra plays instrumental suites from the operas Alcide and Ariane et Bacchus by Marin Marais.
Broadcasts:
Thursday 3rd December 2015, 20.00 – 22.00
Friday 11th December 2015, 15.00 – 17.00