Ensemble Masques en La Caravanserail Live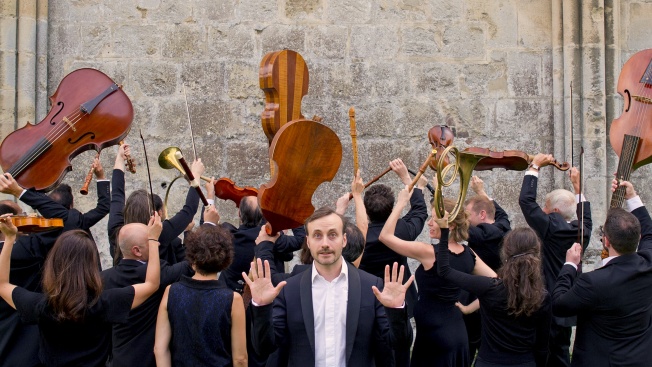 Concertzender Live on Thursday 8th November is the second edition with our concert recordings from the Early Music Festival 2018. Including the concerts by Le Caravansérail led by Bertrand Cuiller and by Ensemble Masques led by Olivier Fortin. Both ensembles play French Baroque music
Rameau's Pièces de Clavecin en Concerts – Ensemble Masques
In between his early keyboard music and late operas the 58 year old Jean-Philippe Rameau composed his only collection of chamber music: the Pièces de Clavecin en Concerts. They are trio sonatas for harpischord, viola da gamba and violin or traverso, and probably the first keyboard trios in music history.
Brunette, Musette, Vaudeville: the other Couperin – Le Caravansérail
François Couperin left behind not only his monumental keyboard music, but also his simple, melodic, funny and intimate aria's on French texts, the so-called. 'petits riens'. In this concert you'll hear two intimate genres : 'Airs serieux' and 'Airs à boire', wordly songs about love and liquor.
Also two suites for viola da gamba, among the loveliest ever composed for the gamba .
Broadcasts:
Thursday 8th November 2018, 20.00 – 22.00
Friday 16th November 2018, 15.00 – 17.00
Here's the playlist in the guide.