Ensembles Vivante and Tourbillon in Concertzender Live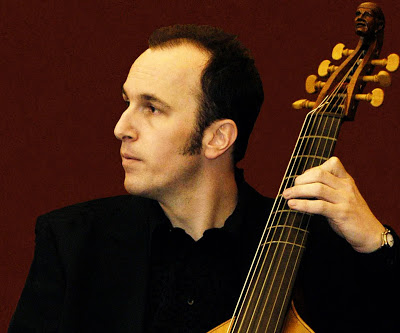 In Concertzender Live on Thursday 16th April (20:00 – 22:00 ) we continue our series of recordings from the Festival of Early Music Utrecht 2014 with the concerts by Ensemble Vivante and Ensemble Tourbillon.
Versatile
Ensemble Vivante conducted by Anne Marie Dragosits plays a programme about Giovanni Felice Sances. In the 17th century he was one of the most influential figures at the Viennese court, where he worked as tenor and choirmaster.This programme demonstrates the versatility of Sances' works which he wrote for relatively small ensembles, such as his 'Stabat Mater'. His early publications are full of lively music based on amusing texts.

Virtuoso music
After that you can hear the concert by the Czech Ensemble Tourbillon conducted by viola da gamba player Petr Wagner, with virtuoso music for the viola da gamba by the Czech composer Gottfried Finger. His works are heavily influenced by Austro/Bohemian violin virtuosos such as Biber en Schmelzer.
Broadcasts:
Thursday 16th April 2015, 20:00 – 22:00
Friday 24th April 2015, 15:00 – 17:00
Go to the programme guide here for the playlist.