Eric Beijer (1959-2017)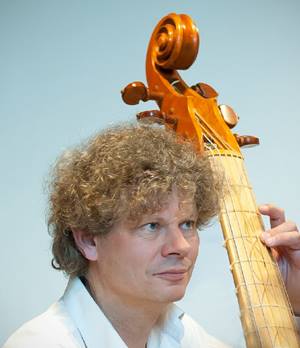 Last week, on March 1st, Erik Beijer suddenly passed away. Erik Beijer was gamba player, percussionist and business manager of the Utrecht ensemble Camerata Trajectina.
About a year ago we recorded our programme De Musyck Kamer with Camerata Trajectina, listen here .
(Camerata with Erik Beijer can be heard from 1:14:50)
It was dedicated to the recently deceased Louis Peter Grijp.
Shortly you'll be able to hear Camerata Trajectina a lot on the Concertzender, such as in Concertzender Live on 9th March at 20.00 and in Nuove Musiche on 13th March at 18.00.