FAQ Festival 2020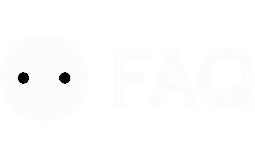 This weekend the FAQ Festival 2020 in Den Bosch was cancelled.
The FAQ Festival in Den Bosch joins the Rewire Festival in Den Haag in the long list of events that have had to be cancelled as a result of the Corona crisis. The festival was planned for the weekend of 19 to 21 March and promised a number of exceptional concerts.  The programme included Paddy Steer, Ellen Arkbro, Nina Kraviz, Pan Daijing, Jonny Nash and Russell Haswell.
No festival also means that the Concertzender will not be able to make any recordings, something that we have done in previous years.
However there is some consolation. We have regularly broadcast recordings from the Rewire festival and the list below included some of these programmes. On 11 March we started to broadcast the recordings from Rewire 2019  and this series of programmes will continue in the coming months.
Click here for the concert by Drew McDowall from FAQ 2019.
Click here for the concerts by Hans-Joachim Roedelius, Fulco Ottervanger and Achim Zepezauer from FAQ 2018.
Click here for the concerts by Koreless, Rashad Becker and Kit Downes that were also recorded during FAQ 2018.
Click here for the concerts by Peter Zinovieff & Lucy Railton and Matthew Bourne from FAQ 2017.
Click here for the performance of the 'Dorian Concept' by Oliver Thomas Johnson and for 'SUM Live @ FAQ 2017', a performance by the trio SUM that consists of Reinier Brekelmans, Robbert Heynen and Tim Freeman.
Click here for the concert by Kettel, a project by Reimer Eising, the concert by The Void*, that consists of Roald van Dillewijn, Eric Magnee and Thijs Ham and a performance by Aart Strootman titled Aart Strootman plays Aphex Twin.