Festival Missed ?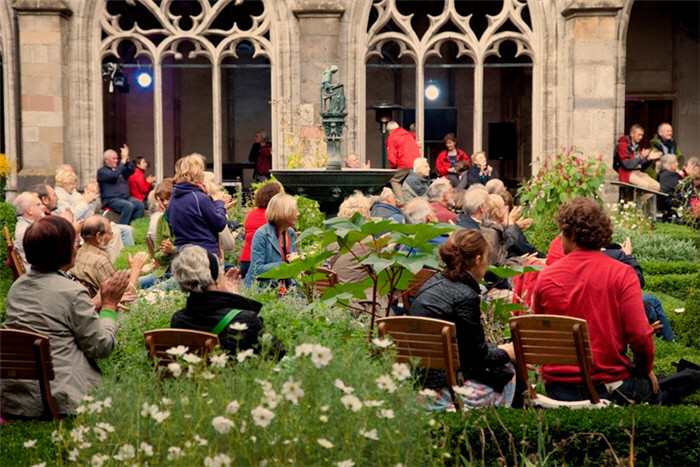 The Concertzender covered a lot of music festivals this summer and made recordings there. On Thursday 8th Oktober (20.00 – 22.00 ) in Concertzender Live you can hear tasters of festivals with classical and Early music, such as the Festival Oude Muziek, Orlando Festival and the Peter de Grote Festival.
We were in Haarlem, Amsterdam, Groningen, Hertme-Overijssel, Heerlen and Utrecht. To give you a flavour as listener of these recordings, which we'll be broadcasting later this year complete, on 8th October we'll be presenting the first part of the programme Programme Missed, with classical and early music.
You'll get samples of the Robeco Summernights, the Early Music Festival, the Peter de Grote Festival, the Grachtenfestival and the Orlandofestival.
You will hear fragments of recordings from:
1. Early Music Festival in Utrecht.
2. Orlando Festival in Heerlen with its permanent subject the Orlando Concours, this year dedicated to the Piano Trio.
3. Robeco Summernights in the Concertgebouw in Amsterdam.
4. The Peter de Grote Festival in Groningen.
We're keeping the Grachtenfestival for later.

Next week Monday, 12th Oktober, we'll be broadcasting the second part of this programme with World and New Music, from the Houtfestival, the Afrikafestival in Hertme and the Gaudeamus Muziekweek.
Broadcasts:
Thursday 8th Oktober 2015, 20.00 – 22.00
Friday 16th Oktober 2015, 15.00 – 17.00