First broadcasts from Utrecht Early Music Festival 2014!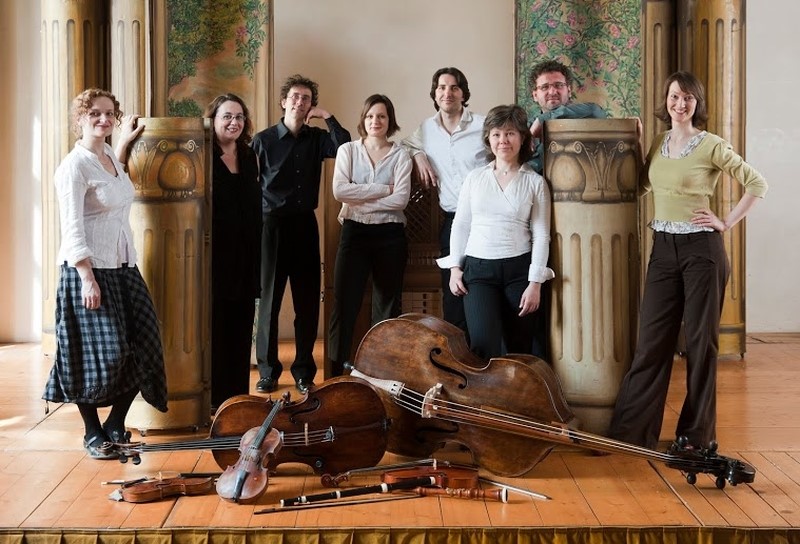 On Sunday 14th December from 15.00 till 17.00 we'll be starting the broadcasts of our recordings from the Utrecht Early Music Festival 2014 with the concerts by Collegium Marianum and Ensemble Masques.
Never before have we recorded so many performances, not just from the main programme but also from the Fabulous Fringe concerts from this Early Music Festival in Utrecht.
We're starting on Sunday 14th December with concerts by the Prague-based ensemble Collegium Marianum and the Canadian Ensemble Masques.
Collegium Marianum (see photo) were making their debut in Utrecht and were an immediate hit. On Sunday 31st August in the Geertekerk they played Eastern cantatas (also known as Sepolcri) by the Prague baroque composer Jan Dismas Zelenka. Gracefully conducted by the flautist Jana Semeradova, with soloists Griet de Geyter (soprano), Markéta Cukrová (alto) and Tomas Král (bass), this was a gem of a concert.
The other concert is from the Canadian Ensemble Masques conducted by harpsichordist Olivier Fortin. In the new hall Hertz of TivoliVredenburg in Utrecht they played chamber music by Johann Heinrich Schmelzer. Sonatas from his collection 'Sacro Profanus concentus musicus' were interspersed with brilliant programme pieces such as the musical swordfight "Die Fechtschule ", 'Die Polnische Sackpfeiffe', and the well-known "Lamento sopra la morte Ferdinandi III ".
Listen to this superbly detailed performance by a splendid ensemble including the talented musicians Sophie Gent, Julien Léonard and Olivier Fortin.
Broadcasts:
* Sunday 14 December 2014, 15.00 – 17.00
* Monday 22 December 2014, 11.00 – 13.00 (repeat)