First broadcasts International Lute days 2018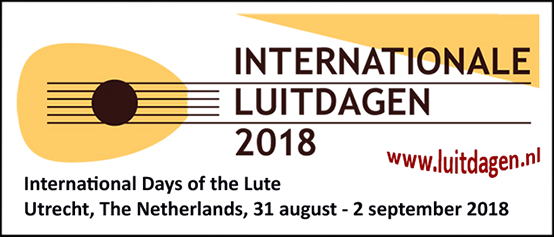 In Concertzender Live On Friday afternoon 12th July we're broadcasting two recordings from the International Lute days 2018. You can also hear a part of the concert De Beeldenstorm from the Hemony Ensemble.
We recorded 8 concerts during the International Lute days 2018 in Utrecht . On 12th July we're starting broadcasts of our recordings.
The first concert is called 'Il rifugio musicale del Reverendo – Adriaan Joriszoon Smout' and was played by the Italian lute quartet Pacoloni Ensemble.
The lutenists played music for one to four players from the Lutebook by Thysius. Composer of this music is Adriaan Joriszoon Smout.
The second concert is 'A Meeting of the Lute and the Oud'. A surprising combination in which from different cultural standpoints new paths were explored for both instruments.
Musicians are Peter Croton, renaissance lute and Nehad El-Sayed, Arabian ud.
Thereafter you can hear the second half of the concert 'De Beeldenstorm, a turning point in Dutch music', from the Hemony Ensemble led by Simon Groot.
With this concert the ensemble wants to demonstrate the effects of the Beeldenstorm and Reformatie on Dutch musical life. Three psalms will be performed in diverse multiple voice arrangements from the late 16th and early 17th century.
Broadcasts:
Friday 12th July 2019, 14.00 – 16.00
Tuesday 16th July 2019, 14.00 – 16.00