From Venice via Utrecht to Bach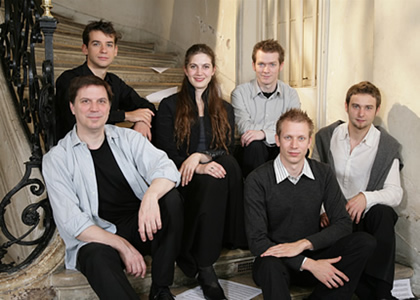 Concertzender Live on Thursday 29th June (20.00 ) is about dancing instrumental music from Venice by Capriccio Stravagante, via Italian influenced organ works by Bach via Reitze Smits to Bach's sixth cello suite by Pieter Wispelwey.
During the Early Music Festival 2016 the ensemble Capriccio Stravagante of Skip Sempé played dancing Sonata's, Canzona's and Balli; instrumental 16th century music from Venice, by Marini, Cavalli, Merula and contemporaries.
This is chamber music from a period in which musical forms were completely open .
At the same festival organist Reitze Smits played organ works by Bach in which Vivaldi's influence is evident.
This influence on Bach is probably came through Utrecht . Bach's patron Prince Johann Ernst studied here from 1711 to 1713 at the university and probably went home with new concertos by Vivaldi, printed in Amsterdam . Bach made keyboard arrangements of a number of Vivaldi concertos, of which a number were certainly intended for organ .
Reitze Smits played several on the Marcussen organ of the Nicolaïkerk in Utrecht.
In our third recording we carry on where we got to in Concertzender Live on Thursday 8th June : Pieter Wispelwey plays the 6th cello suite by Johann Sebastian Bach, technically the most challenging , the longest and most unpredictable suite for cello.
Broadcasts:
Thursday 29th June 2017, 20.00 – 22.00
Friday 7th July 2017, 15.00 – 17.00