Gaudeamus music week: interviews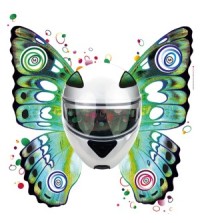 The Concertzender together with the VPRO will be recording almost all the concerts during the Gaudeamus music week, a festival for contemporary classical music. The festival takes place in Utrecht between Wednesday 9th September and Sunday 13th September. In this news item you can listen to interviews with composers, musicians and other participants. The recordings will be broadcast in the coming months in our programme Concertzender Live.
Gaudeamus 2015: what has changed? An interview with Martijn Buser and Henk Heuvelmans
Alexander Khubeev talks about his three pieces that will be performed during the festival.
CalliopeTsoupaki: Chamber music with great sensitivity,an opera without voices and a ballet without dancers.
Bas Wiegers conducts the opening concert
Johannes Westendorp: Four guitars playing together!
Double bass player Dario Calderone over the fun to be had performing contemporary music.