Genius Music Friends: Nancy Storace II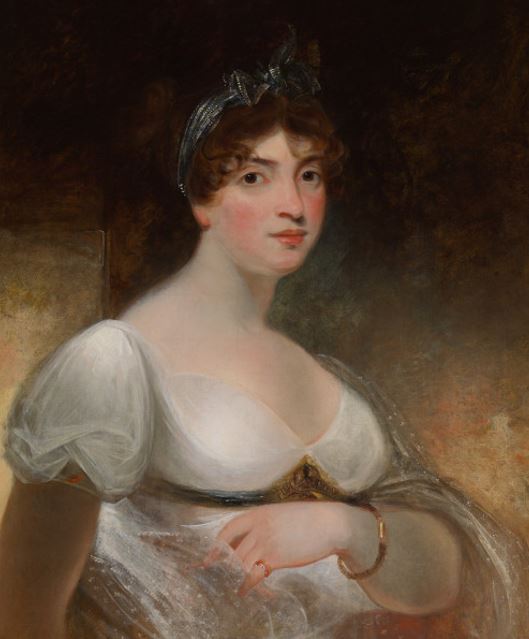 By Thijs Bonger
Mozart and Haydn went soft on the same woman, and they weren't the only ones. The young and beautiful Italian-English diva Nancy Storace entranced all of Vienna with her voice, acting talent and appearance. If the two music friends got the chance, they composed and arranged for her. For example, Haydn was thinking of her when he wrote the cantata 'Miseri noi, misera patria' (Hob. XXIVa: 7). He wrote on the manuscript: "For the voice of my dear Storace." Beautiful music, but remarkably peaceful when you read the text. It turns out to be about a city that is being looted by an army and is on fire. A fine recording of this is the one led by Christopher Hogwood. The soprano part is sung by Arleen Auger and her golden voice is enchantingly beautiful.
Nancy looses her voice
Nancy Storace was an extremely busy woman. She sang almost every other day and people were just waiting for things to go wrong. And then it happened. A tenor who performed on stage with her reports: 'It was a new opera written by her brother Stephen Storace. Signora Storace and I sang the lead roles. In the middle of the first act, Storace suddenly lost her voice. No note came out. Terrible for everyone involved, the audience, her colleagues and her brother, the composer. I will never forget how desperate she was. At the time, however, she did not yet realise the full impact. It took five months before she could sing again."
Silence and a comeback
When Nancy started cautiously to perform again after five months of silence, three composers and the famous librettist Lorenzo da Ponte joined forces and composed a cantata for her, a celebration of the return of La Storace. A star cast: Salieri, Mozart and .. Cornetti, probably a pseudonym for Nancy's brother, Stephen. Their co-production was called: 'Per la ricuperata salute di Ofelia' (On the occasion of Ophelia's recovery). Mozart biographers knew about it and gave Mozart's contribution the KV number 477a, but they did not know how the cantata sounded, because the manuscript was lost until it surfaced in a Prague archive in 2015. To be honest, the music itself doesn't have much to offer. It sounds like it was hastily cobbled together on a rainy Monday morning. However, the cantata does contribute to disproving the persistent myth that Salieri is Mozart's nemesis and ultimately poisoned him. The hugely popular movie "Amadeus" can be seen as the main source of this myth. You can argue as much as you like and say that the movie is partly fabricated but it doesn't change things at all. Salieri is still known as the hyper-jealous bastard who helped Mozart to the other world. This cantata about Ophelia proves that he and Mozart were able to work together and also that they both were involved with Nancy Storace. It is almost certain that Nancy and Salieri had an affair. People sometimes also whispered about Mozart and her, but there is no evidence for that. Until perhaps it is found in an archive somwhere.
Listen
Here's Geniale muziekvrienden: Storace pt. 2.