Bach Ad Infinitum || Geoffrey Madge plays the Well-Tempered Clavier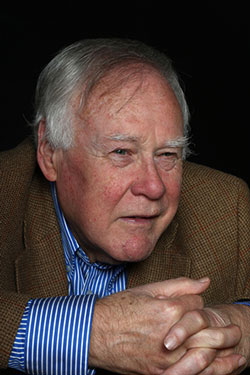 Back Ad Infinitum from 16 May to 10 June 2016 (daily,13:00-14:00 CET) features a recording made by the Concertzender of a performance by pianist Geoffrey Madge of the complete Well-Tempered Clavier.
The art of listening
Geoffrey Douglas Madge (who also produces the programme Madge-Point for the Concertzender) played the complete  Well-Tempered Clavier in two performances for 'The Art of Listening' on 20 December 2015 and 24 January 2016 in the Korzo theatre in Den Haag.
Bach Ad Infinitum starts on Wednesday 18 May with the first preludes and fuges and continues until Wednesday 1 June.
Future-proof
The Well-Tempered Clavier by Johann Sebastian Bach is perhaps the most future-proof piece of music ever written. For centuries, the music has spoken to us in many different ways: it invokes emotions, inspires thought and can be experienced. The structure of the piece with two groups of 24 preludes en fuges has also fascinated generations of musicians and listeners.
Tribute to Alfred Deller
In addition to these live recordings, Bach Ad Infinitum begins each week with two days of vocal music. On Monday 16 May you can hear four cantatas that were written in the same period as The Well-Tempered Clavier and on Tuesday 17 May there is our tribute to Alfred Deller, a major inspiration for Nikolaus Harnoncourt, who can be heard playing the cello.
Broadcasts:
The Well-Tempered Clavier I: Wednesday 18 to Friday 20 May 2016
The Well-Tempered Clavier II: Monday 30 mei to Wednesday 1 June 2016
Bach Ad Infinitum is broadcast daily from 13:00 to 14:00 CET